There's nothing quite like summer in Washington. It seems like every car is topped by mountain bikes, surfboards, kayaks, or all of the above! Can you blame them? Summer means long sunny days perfect for jumping in lakes, going for hikes, or simply driving around to explore the quaintest towns in the state. Whether you can only get away for a couple of days or you want to stretch your weekend into a 3- or 4-day adventure, here are 10 uniquely Washington towns that you need to check out this summer.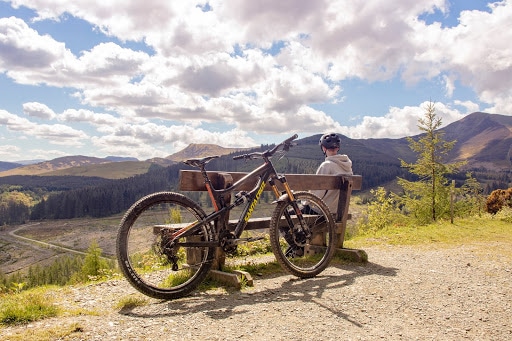 Wenatchee 
Smack dab in the heart of Washington lies Wenatchee, a town known mostly for its crisp juicy apples, but find any local and they'll tell you that their favorite part of town is the Cascade Mountains to the west, the Columbia River passing by downtown, the awe-inspiring Pybus Market, or any aspect of this simply sweet town. At its heart, Wenatchee is an outdoorsman's paradise. 
Stay at the Warm Springs Inn & Winery during your trip to the Apple Capital of the World. This luxurious bed & breakfast is nestled on the banks of the Wenatchee River and gives you a peaceful night's rest so you can get the most out of your getaway. Explore the mountains all day, head into downtown Wenatchee for dinner, and unwind with a glass of wine and the view outside your room. 
Long Beach
Summertime & beaches were made to be together. When the temperature starts rising, head for the coast. Long Beach is more than just access to the ocean, the main strip of town is decorated with colorful shops, historic trails, and tons of sun. Strap on your boots and hike to North Head and Cape Disappointment Lighthouses. Pick up a colorful and unique kite and watch it dance around the sky. Bring a surfboard and ride the gentle waves on the coast. 
Winthrop
You don't have to travel to rural Wyoming to experience the wild, wild west. This tiny town off Highway 20 is straight out of a western film. Downtown is adorned with unique art galleries, old-school saloons, and Sheri's Sweet Shoppe where you'll find some of the best ice cream in the West. While in town, make sure to grace the Shafer Historical Museum. This perfectly preserved homestead contains old equipment buildings, memorabilia, and photographs that capture early life in Winthrop.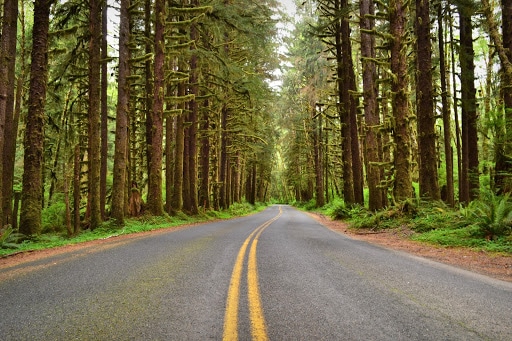 Forks
Forks may be one of the rainiest places in the country, but on those sunny summer days, every drop is worth it. This town in the heart of the Olympic Peninsula is located right in a rainforest. Most people pass through Forks on the way to Rialto Beach or the Hoh Rainforest, but missing out on this little slice of paradise would be a mistake. Spend some time exploring the hidden gems around town including the trails around Bogachiel State Park, the Forks Timber Museum, or maybe even complete the Twilight tour. And the town also boasts some of the best fishing in the state. It doesn't take long to realize how uniquely special this little town is. 
Stay at Misty Valley Inn while you explore the treasure of Forks. Located just outside of town off Highway 101, you could easily forget that you were anywhere near civilization. River views, elk filled meadows, and homemade breakfast is just a taste of what you'll wake up to.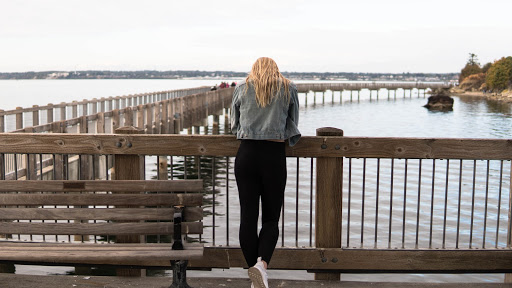 Fairhaven
Picture a historic little town situated right on the bay with incredible sunsets, resident orcas, and views of the Canadian Rockies. It isn't a dream, its Fairhaven. Old brick buildings are home to funky jazz cafes, tasty pizzerias, a three-story bookstore, and tons of cute shops. Grab an iced latte from the local Woods Coffee and walk along the Bellingham Boardwalk overlooking the bay. This walking-friendly town is the perfect place for an easy getaway. Take off for a hike in Larrabee State Park or make the trek to the Oyster Dome for a bird's eye view of the San Juan Islands.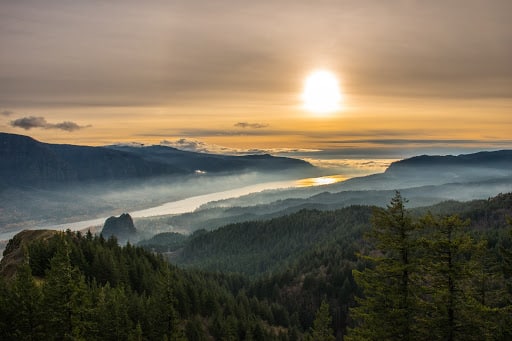 Stevenson
Tucked into the Columbia River Gorge, Stevenson may quite possibly be the most Pacific Northwest town in the state. Hundreds of hiking trails criss-cross around the mountains while the Columbia River attracts fishers, kayakers, stand-up paddleboarders, and kiteboarders. For avid outdoorsmen, there is no better place to explore Washington's wilderness. Walk or bike the iconic Bridge of the Gods, visit the numerous falls dotted along the gorge, and keep an eye out for all the incredible forms of wildlife that inhabit this area.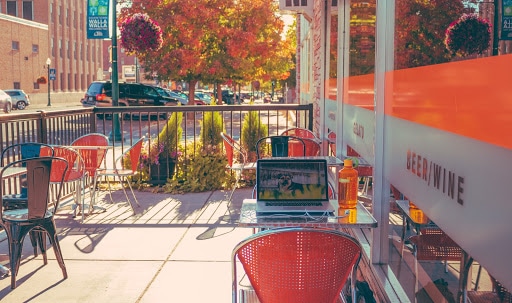 Walla Walla
While Walla Walla is known for incredible wine and beautiful vineyards, the town is so much more than just a wine-tasting destination. Foodies, outdoorsmen, history buffs, and art enthusiasts should all make a trip to Walla Walla. Spend your mornings hiking around the Blue Mountains, peruse the art galleries and museums downtown before you grab lunch, and tour the vineyards in the afternoon to make the most of your summer getaway. 
While there are several incredible bed & breakfasts in Walla Walla, consider staying at The Barn Bed & Breakfast for your vacation. This modern farmhouse elevates your trip with views of the Blue Ridge Mountains, globally-inspired breakfasts, and plush rooms that will make you never want to leave. 
Port Angeles
As the entryway to Olympic National Park, Port Angeles is a bustling summer town. After hiking and sightseeing at Hurricane Ridge, settle into town for a hearty meal with a view or to shop the quaint boutiques. On a warm day, head below the streets to explore the hidden underground. The city that you know and love is actually built upon the former town of Port Angeles. You can take underground tours through Port Angeles Heritage Tours that will lead you through the hidden tunnels and teach you all about this special town. 
Stay at Eden by the Sea during your trip to Port Angeles. Tucked away on the coast between
Port Angeles and Sequim, this luxurious bed and breakfast feels like a private park where birds and wildlife are known to frequent, and every picture is 100% postcard-worthy. 
La Conner
Some gems you can't find until you get off the major roads. La Conner is a dreamy waterfront town that you can only reach once you hop off the highway and follow a country road through miles of farmland. In the most unusual of places lies this romantic little town, blooming with arts, incredible food, and overflowing with small-town charm. Leave extra room in your trunk for all the treasures you'll find at the local antique shops and art galleries you'll stumble upon in town. Spend some time exploring the Museum of Northwest Art and the Pacific Northwest Quilt and Fiber Arts Museum. 
When visiting La Conner, stay at Katy's Inn, the only historic bed & breakfast in town. Your home away from home includes views in all directions, individually decorated rooms, two-course breakfast, and walkable access to everywhere in town.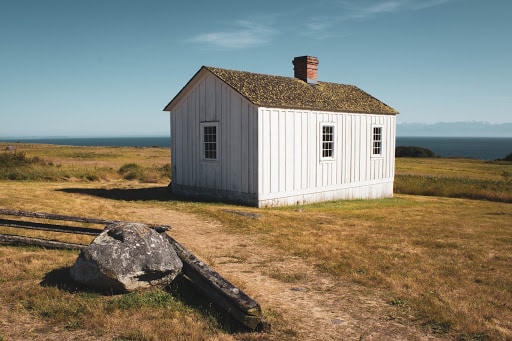 Friday Harbor
There is nothing more magical than watching the little island town of Friday Harbor fill up with life on a summer's weekend. As the first ferry of the day comes, all of the whimsical shops and tasty restaurants open their doors and the island comes alive. This is one of the best cycling destinations out there, as you can reach everything you want with your bicycle. Peddle around the island to scenic farms, historic sites, and peaceful beaches. 
Explore Washington's cutest small towns this summer. Take a weekend to explore each one, plan an incredible road trip to explore them all or pick one for an extended vacation. From colorful seaside communities to wild west towns there's a dreamy small town for everyone.