Coffee has turned from a daily necessity to a form of art and it all started in the Evergreen City. Known as the birthplace of Starbucks, Seattle has a pretty heavy rep for good coffee. The hype isn't unjustified. Once you visit a couple of Seattle's finest roasteries and coffee shops, you'll never be able to go back to your regular daily cup.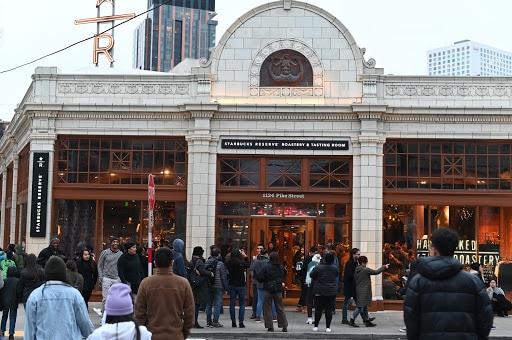 Starbucks
Yes, Starbucks started out in Seattle. Yes, there is a Starbucks on every corner. But not every Starbucks store is considered equal. The Original Starbucks is located at Pike Place Market. You'll recognize it by the massive line outside. Any day of the week from open to close there is a small crowd looking to see where it all started. Luckily, this store is staffed with expert baristas and the line moves quickly. You'll see that almost everything in the store is exactly the same as it was almost 30 years ago when the shop first opened. The sign is adorned with the entire two-tailed mermaid and the aroma of 3 decades of coffee is enough to make anyone melt. 
If you want a special tasting experience, head nine blocks west to the Starbucks Reserve Roastery. This is the Disney World of coffee shops. There are multiple bars specializing in different types of coffee, a coffee library with over 200 forms of media extolling the virtues of our favorite bean, a roastery that you can sit back and watch while enjoying your drink, and a gift shop with every imaginable coffee-related accessory you can imagine. Head to the Mixology Bar and order an Origin Flight of three signature reserve coffees made with the freshest roasted beans. Taste, smell, and experience the different flavors in each cup. View the Experience Bar and learn about the innovative new technologies to brew and enjoy coffee. You may be the first one to try a new groundbreaking trend.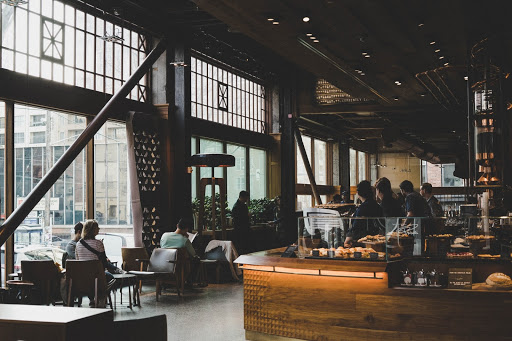 Covid-19 Note: Both the Seattle Reserve Roastery and Pike Place Store are open on a limited basis. Hours, capacity, and offerings may be changed or restricted. Check on the website for the most current information before visiting. 
Book a stay at Three Tree Point Bed & Breakfast during your trip to Seattle. With 2 private suites, this  quiet bed & breakfast overlooking the Puget Sound is a little slice of paradise. Explore the city, enjoy the coffee scene, and return to your stunning accommodations to watch the sunset over the sound. 
Unique, Unusual, & Underground Coffee Shops
Bookshops and coffee shops always go together, but Ada's is a bit different from your usual bookstore-cafe. This is a geek haven with books as well as espresso and takeaway food. The collection of books reaches from Science Fiction to in-depth manuals on computers and engineering to knowledgeable books on any form of science. Peruse this unique collection of books and pick out one to exercise your mind.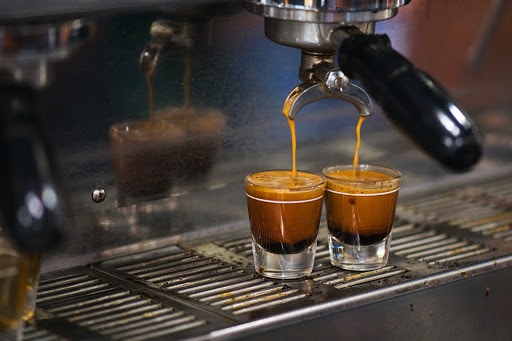 Coffee? Cats? Yes, please!! The Seattle Meowtropolitan Cafe is a coffee shop that works to adopt cats to their forever homes. Inside their coffee shop you'll see large windows peering into the cat room with 8 resident and numerous adoptable cats. You can enjoy your coffee knowing that every dollar you spend goes toward finding these little felines permanent homes in the community or you can enjoy your coffee inside the cat room with all of these cute kitties.
Stay at Greenlake Guest House in the heart of Seattle's coffee scene. You'll be just  minutes away from Wallingford, Ballard, and the University District. Go to sleep in luxurious lakeside accommodations and wake up each morning to the smell of Storyville French Press Coffee, roasted locally on Bainbridge Island. 
If you're visiting Pike Place and get a caffeine craving head down into Ghost Alley Espresso. This underground, hole in the wall coffee shop lies almost directly under the famous Pike Place Market sign and overlooks the infamous gum wall. See if you can feel the spirit of local (and friendly) ghost Arthur, or ask for a custom drink and let their incredible baristas create a unique and delicious concoction just for you.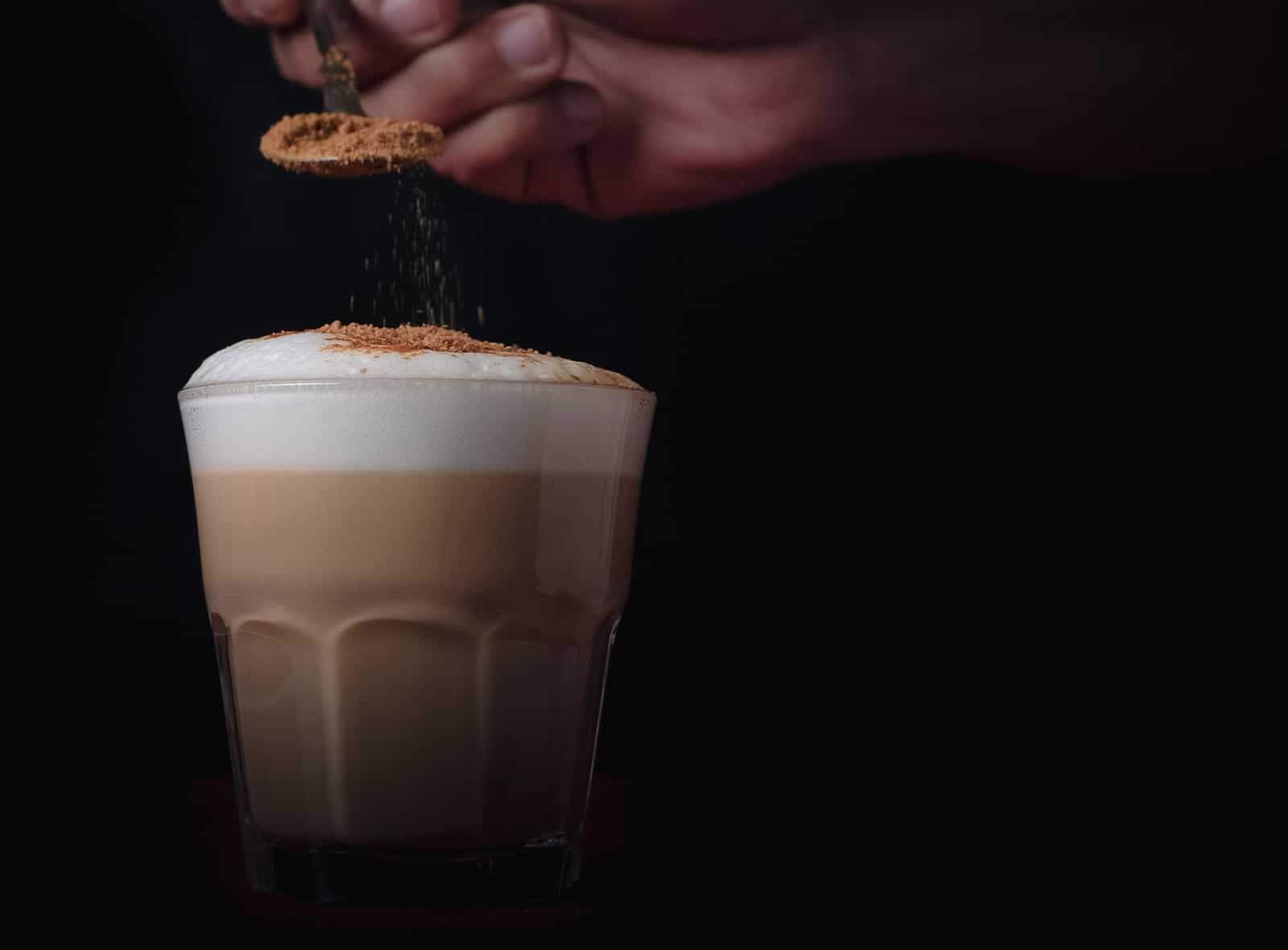 While most people think Starbucks was the first coffee shop in Seattle, that distinction actually goes to Cafe Allegro. This Espresso Bar in the university district has been a beloved hub for University of Washington college students and coffee enthusiasts alike. From fresh bean to fresh-brewed, you'll fall in love with the finest espresso in town. 
Espresso enthusiasts know the name La Marzocco for their beautiful Italian-made espresso machines. There is currently only one official La Marzocco Cafe in the world and it just happens to be located  on the Seattle Center Campus near Climate Pledge Arena..All baristas are experts in the field and known to brew some of the smoothest espresso around. The cafe also overlooks local radio station KEXP for added fun to the experience. 
When people think of Seattle's coffee scene they usually think of Capitol Hill, Ballard, and the University District but some of the best spots are outside of the main neighborhoods. Dubsea Coffee in White Center is a local favorite for its incredible coffee from Stumptown Roasters and its large windows. 
Use The Guest House Bed & Breakfast as your home base while exploring all that Seattle has to offer. Located just minutes away from Burien and White Center, you can explore some of the lesser-known gems from this delightful bed & breakfast.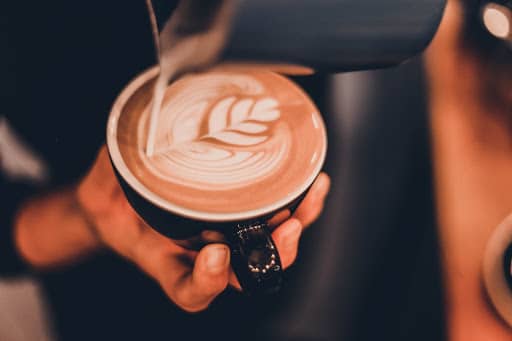 At Swansons Nursery you can peruse a wide variety of local and exotic plants or enjoy a cup of coffee and a fantastic lunch in their cafe. Make a reservation to view the gardens and stop by the cafe afterward for a delicious coffee-to-go. 
At the heart of Seattle's coffee scene lies Uptown Espresso, a coffee shop that is known for its signature Velvet Foam. With 6 locations across Seattle, you can always stop in and grab a velvety smooth latte with the smoothest foam in town. 
These are just a few of the many local spots for great coffee. Try a different coffee shop during each day of your Seattle vacation. Many of these local roasters offer delivery subscriptions so you can enjoy your favorite Seattle coffee every day at home. Most of these cafes are open for takeout or to-go coffee right now or for limited outdoor seating. Please check with each coffee shop on their website for current hours and operations.