There's nothing like the annual changing colors of the leaves to make you want to strap on your hiking boots and head out into nature. Luckily, there's no shortage of fall color hikes in the Cascade Mountains. Unlucky for you, narrowing it down will be quite the task, but with these 6 stunning hikes, hopefully you'll find the perfect fall excursion.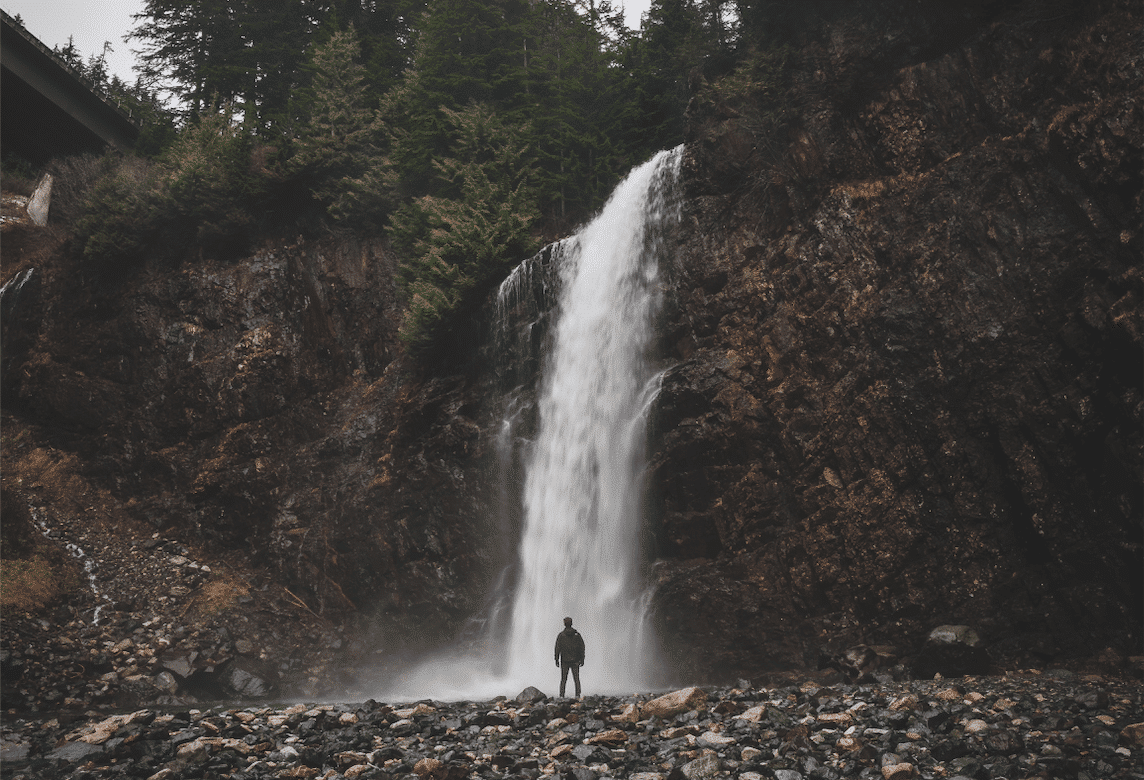 Snoqualmie Pass sees thousands of cars pass over it every day, but not everyone knows about this little waterfall tucked away into the valley. Grab a pumpkin spice latte and head out for a scenic drive over the pass. Once you reach the top, pull off and complete a 1 mile each way hike to these stunning roadside falls with autumn color creating the perfect frame for your postcard-worthy photo. If you can't make it this fall, make a trip during the peak of winter to see a pristine frozen landscape with bits of evergreen trees and moss poking out from winter's blanket. 
If you're looking for an outdoor getaway this autumn, book a stay at The Roaring River Bed & Breakfast in North Bend. This secluded woodland retreat gives you a head start on the day and is just a short drive from hundreds of incredible hikes. 
Don't let the somber name chase you away. Rainy Lake is a gorgeous mountain lake situated off the North Cascades Highway. Due to the insane amount of lakes in the area, you won't have a problem enjoying this little gem all to yourself. Take a gentle stroll through the woods to arrive at this emerald lake surrounded by golden leaves in all directions. You'll also find a waterfall on the far side of the lake and the option to extend your hike with dozens of other trails in the area.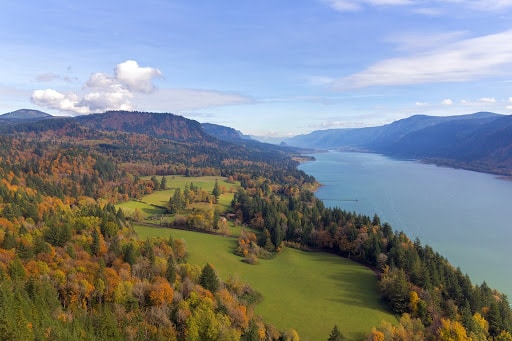 The Columbia River Gorge is one of the best places to enjoy autumn. Take a fun road trip along the Columbia River, hop on a riverboat, or take a hike to find fall color around every corner. One hike that never goes out of style is Cape Horn Lookout on the Washington side of the Gorge. A 7.5 mile loop takes you high above the canopy to 3 separate lookouts over the valley and loops back with waterfalls and creek crossings. You can complete the whole loop or take the upper trail to the lookout and back for a 2 mile out-and-back trail filled with fall color and an unbelievable view as your reward. 
After a long hike, nothing is quite as rewarding as coming home to Carson Ridge Luxury Cabins. These secluded, private cabins tucked away in Carson allow you to explore the Gorge with everything right at your fingertips. 
Mt. Rainier is gorgeous in every season, but fall is one of the most underappreciated times to visit. You'll find fewer crowds, golden leaves, and a later sunrise time meaning you can enjoy a beautiful sunrise hike without getting up at 2:30 in the morning. Second Burroughs Loop is short enough to do in one day, but long enough to provide a full Mt. Rainier experience complete with mountain views, long untouched swaths of wilderness, and hidden lakes.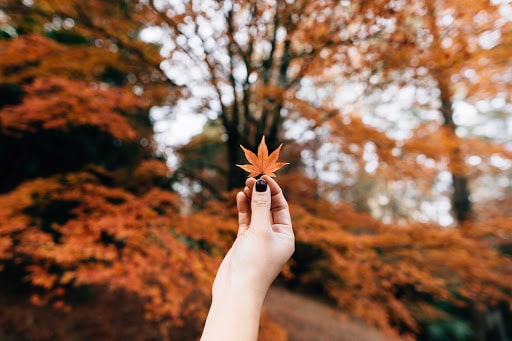 You may not think to visit a ski resort before snow falls, but Mission Ridge outside of Wenatchee should be on your fall color bucket list. You can strap on your hiking boots, grab a couple hiking poles, and bring a picnic because you're going to want to enjoy this view. Mission Peak used to be the setting for an old fire lookout thanks to it's 360-degree views of the Okanogan-Wenatchee National Forest, but is now one of the best hikes on the Eastern Cascades. Half of the trail gives you views of the Wenatchee Valley while the other half takes you through the forest which is filled with color this time of year. 
Mount St. Helens is usually overlooked for fall hikes due to most of the old growth forest being wiped out in the volcanic eruption of 1980. The Hummocks Trail starts just off of the Spirit Lake Highway and takes you through marshy meadows to give you an unobstructed view of Mount St. Helens. You'll find a surprising amount of fall foliage and the ecosystem is making a steady comeback, with a wide variety of plants from wild blueberries to cottonwoods thriving along the trail. Afterwards, stop by Coldwater Lake and take in the views of this gigantic mountain lake.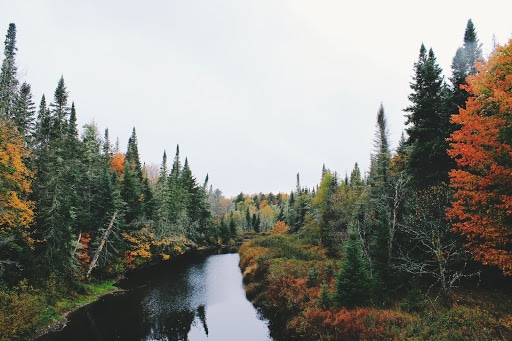 Just outside of Leavenworth lies a little trail that follows a creek deep into the wilderness. While the trail meanders for a little over 14 miles, you can choose your own length and appreciate the fall colors at your own pace. The yellow and golden hues of the leaves in contrast to the deep greens of the pines and light blue color of the river make for a gorgeous sight. You can also bring a mountain bike and peddle up the trail in no time. 
Stay at Abendblume, a romantic Bavarian bed & breakfast in Leavenworth this autumn. Wake up to gorgeous views of the surrounding mountains and enjoy your cup of coffee with a front row seat to spectacular fall color. This centrally located B&B allows you to explore the town and hike as much as you want with ease. 
It isn't difficult to get out and enjoy the fall colors in Washington's Cascade Mountains. You just need to know where to go. Take off on an amazing autumn hike and return to your luxurious accommodations at one of Washington INNSider's incredible properties. While we have highlighted a couple of Washington inns to accommodate you during your trip, the Washington INNSiders boasts an exhaustive list of independent inns all over the state so you can pick out the ideal B&B, inn, or hotel for your dream getaway. All our member properties are inspected and approved so you are sure to find the perfect place to stay. Plan your getaway today!