Everyone knows that wine & romance go hand in hand, and a trip to Walla Walla's wine country is one of the most romantic weekend escapes in Washington State. If you're considering a Valentine's Day retreat, an anniversary vacation, or a simple weekend getaway, just follow our romantic guide to Walla Walla. 
Visit Wineries
This one seems like a no-brainer. Of course, you're going to visit at least one of the 140 wineries in the area. If you are flying into town, don't wait until you hit downtown to start tasting wines. Right next to the airport lies a collection of incubator wineries. It's like a small village where you can hop from cellar to cellar and sample a wide variety of wines right out of Walla Walla. This is a great first stop for last-minute trips, in-the-moment planners, and first-time visitors to the area. You can also decide on which wineries to visit by swinging by one of the several downtown tasting rooms or grabbing a bite to eat and perusing the wine list at one of Walla Walla's restaurants. 
Wine & Dine
You may come to Walla Walla for the wine, but you'll want to stay forever for the food. Some of the finest culinary masters around can be found right in downtown Walla Walla. You may have a hard time deciding between inventive Mediterranean cuisine, rustic Italian fare, wood-fired pizzas, or a locavore steakhouse but there are no wrong choices in this town. Even the wineries have tapas and appetizers that pair perfectly with their wines. Many menus boast organic and local ingredients from farms around the area and an extensive Walla Walla wine list is to be expected at every restaurant.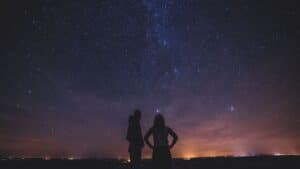 Go Stargazing
Once you escape from the city and find yourself in Washington's countryside, you may notice how illuminated the night sky can be. Grab a blanket, your loved one, and some wine and head out for an evening of gazing at the stars. The Blue Mountains to the east offers winding roads that take you out into nature, but one of the best spots around to snuggle up and stargaze is at The Barn B&B situated just far enough away from downtown. Settle down in your private garden and watch the night sky come alive before your very eyes. 
Hike the Blue Mountains
Walla Walla is loved by locals for easy access to the outdoors. Getting out into nature has never been easier with the Blue Mountains just a short drive away. One of the most beloved trails is the South Fork Walla Walla River Trail for the sheer beauty 365 days a year. The trail starts just across the Washington border in Oregon and winds 19.5 miles alongside the rushing Walla Walla River. You don't have to traverse the entire path to enjoy the beauty of the area; there are gradual trails that follow the grade of the river and more challenging offshoots that allow you to hike to your comfort level. During the spring and summer, you will be met with a field of wildflowers while autumn leaves transform the valley with a golden hue and snow creates a magical winter wonderland.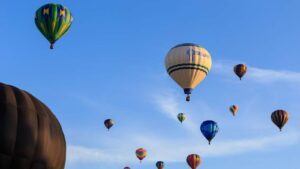 Attend a Walla Walla Event
On top of all the nightly events, from live music at restaurants to harvest dinners at the farms and tasting extravaganzas at the area's wineries, Walla Walla is known for throwing some great festivals. In autumn, the Walla Walla Balloon Stampede draws thousands to watch the spectacle as colorful hot air balloons take over the valley. Wintertime brings the Walla Walla Holiday Barrel Tasting at several of the cellars and tasting rooms around town and the Walla Walla Parade of Lights celebrates the most wonderful time of the year. Spring and summertime boast events every other weekend from Walla Walla Frontier Days to Wheelin' Walla Walla and the unique Walla Walla Sweet Onion Festival. 
See a Show
For a community of only 30,000 people, there is an incredible theater scene in the town. The Gesa Power House Theatre in downtown is a historic theater built in a reclaimed gas plant. Comedy shows, musical acts, and dance performances have taken place on this stage since 2011. Between live performances, the theatre screens movies, from award-winning films to an ongoing Live Cinema Series. The Little Theatre of Walla Walla is a community theater that has been producing shows since 1944. Laugh, cry, and dance along with some of the best theater in town. With Whitman College nestled right next to downtown, you can also conveniently see a play at the Harper Joy Theater on campus. No matter which theater you attend, stay at the Green Gables Inn and you can conveniently walk to any theater in town from its downtown location. After the show, return to your romantic room in this 1909 craftsman home. 
Visit the Twin Sisters Rock Formation
On the Columbia River at the Wallula Gap lies The Twin Sisters Rock Formation that stands tall over the river. This fascinating geological rock formation is stunning from the road but a quick, 1-mile hike to the basin is more than worth the stop. Pack a picnic and enjoy the sights from this beautiful geological formation. If you want to stay a bit closer to the Columbia River and fully explore this area, stay at Cameo Heights Mansion, an upscale wine country B&B located just minutes from the Twin Sisters. Relax after a day of outdoor exploration and indulge in a fine dining experience at the on-site restaurant, The Vine before you retreat to your luxurious rooms and suites.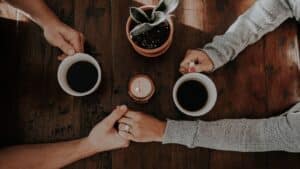 Stay at a Romantic Inn
Even if a perfectly blended Cabernet, award-winning dining, or the beautiful outdoor scenery isn't enough to have you packing your bags, Walla Walla may still be the perfect spot for a vacation due to the incredibly romantic inns all over town. From secluded mansions with expansive views, to modern farmhouses, to old-world B&Bs, you can find the perfect setting for your romantic getaway. Use the Washington INNSider's directory to find the inn of your dreams. Add in a couple of wine tastings, a candlelit dinner, and some nightlife, and you'll have a weekend you'll never forget. 
Sip, sleep, or sightsee your way through Walla Walla on a romantic getaway for the books. Whether you want to celebrate an anniversary, plan a special Valentines' weekend, or surprise your loved one with a romantic weekend, Walla Walla is the destination to visit. 
Explore Walla Walla's famed wine country and let Washington INNSiders help you pick out the perfect B&B, inn, or hotel for your getaway!