Whether you're an experienced birder looking for a rare find or a beginner simply hoping to enjoy the outdoors and see some nature, Washington's coast is the place to be. As one of the most undeveloped coasts in the continental United States, you'll find all sorts of unique habitats and even more unique species. Go on a hike, a scenic cruise, or simply walk outside and take in the great outdoors. Here are the best birding spots on Washington's stunning coast.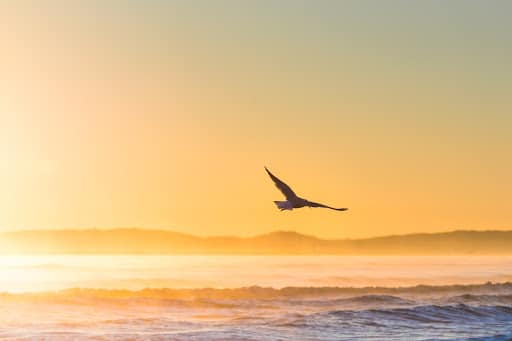 Long Beach Peninsula
There's no surprise that Long Beach is on this list. The entire peninsula is a popular birding destination during all times of the year. On the very tip of the peninsula lies Leadbetter State Park, home to several endangered species including the snowy plover chick. Hike to Leadbetter Point and you'll see a wide variety of shorebirds and scenic vistas the whole way. Another popular birding spot is Willapa National Wildlife Refuge a little bit inland with Willapa Bay separating this marshy habitat from the ocean. This spot is great for viewing migratory birds with over 200 species spotted. 
Stay at China Beach Retreat during your trip to the Long Island Peninsula. This waterfront retreat in Ilwaco overlooks the Ilwaco Channel and Sand Island. Enjoy your morning cup of coffee and bring your binoculars to see what unique birds you can see from your elegant seaside rooms.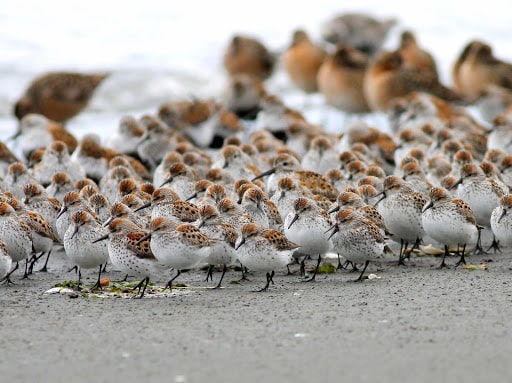 Aberdeen & Grays Harbor
Just up the road from Long Beach lies one of the best birding spots in the entire state. Grays Harbor County is proudly home to over 75% of all of Washington State's spotted species. Grays Harbor National Wildlife Refuge is a great place to go for beginners and experts alike. Walk along the Sandpiper Trail and you may have a chance to see the largest population of western sandpipers in the world. If you go inland, you'll find the Chehalis River Surge Plain Natural Area Preserve, a lesser-visited wetland with a surprisingly large amount of birds of prey. 
A Harbor View Inn Bed & Breakfast is the perfect place to stay while visiting Grays Harbor. This elegant inn is located on the hill of Aberdeen's Pilgrim Heights neighborhood. Enjoy historical charm paired with modern amenities and convenience.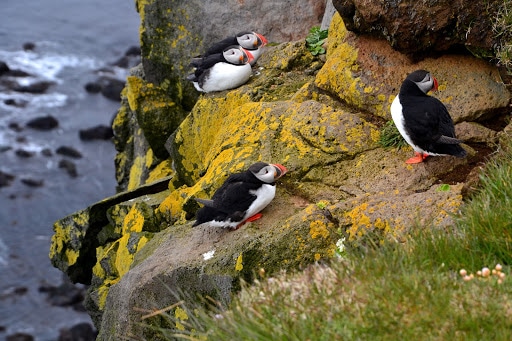 Olympic Coast & La Push 
The western coast of the Olympic Peninsula is riddled with cliffs and rocky beaches which create a unique habitat for hundreds of coastal birds. Stop in Forks and visit Bogachiel State Park and Elk Creek Conservation Area to see woodland and songbirds galore. You can also head to the coast to visit La Push and Rialto Beach. The rocky coast hosts a unique habitat for puffins and common murres plus you can spot all sorts of other wildlife in the tidal pools and surrounding forest. 
Book a stay at the Miller Tree Inn in the heart of Forks. This stunning farmhouse B&B is just an arms reach to anywhere you want to go and boasts a secluded setting. Enjoy your morning breakfast with a view and keep an eye out for songbirds in the garden. Nature is right outside your door.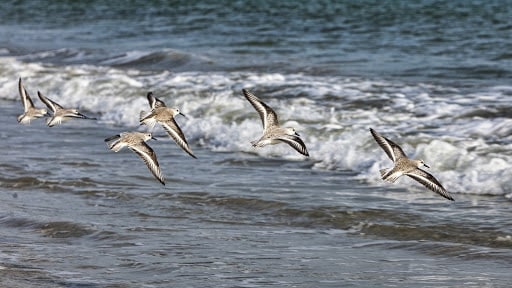 Port Angeles & Port Townsend 
You have dozens of options for birding along the northern Olympic Peninsula. Between Port Angeles, Sequim, and Port Townsend you'll find numerous wildlife preserves, state parks, and secluded beaches that are perfect for birding. Most unique to the area are the long sandy spits that reach out above Port Angeles and Sequim. These unique land formations create very important habitats for migrating species and shorebirds. A hike on the Dungeness Spit or Ediz Hook will result in numerous bird sightings plus a chance to see orcas, whales, seals, and other wildlife depending on the season. You can also head up to Olympic National Park's famous Hurricane Ridge for guaranteed sightings, or take a scenic boat ride to get a closer look at some of the harder to get to shorelines. 
You don't have to lace up your hiking boots or venture deep into the woods to view some local birds. Just relax at your dreamy accommodations at A Hidden Haven Forest Cottages. These luxury vacation rentals are tucked away in the woods of Port Angeles and bird sightings are a daily occurrence. Sit back, relax, and let the birds come to you!
The San Juan Islands
The unique habitats created by the San Juan Islands make for a birder's paradise. You'll find rare species during every time of the year. On San Juan Island you'll want to visit Cattle Point and English Camp to see eagles, osprey, and songbirds galore. On Orcas Island, Moran State Park is not to be missed. There isn't a second of silence in this forest between songbirds chirping away, woodpeckers pecking in the distance, and the rustling of woodland birds scavenging for food. If you want to see a little of everything, take a wildlife tour. Visit the different islands, spot rare species with the help of a local wildlife expert, and learn about the formation of this picturesque region. 
While the San Juan Islands may look small on a map, there is so much to explore. Stay a couple nights and explore all there is to discover. The Washington INNSiders boasts multiple island retreats, perfect for your birding getaway.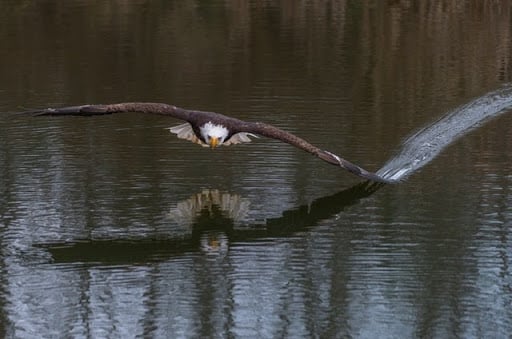 Whidbey Island
Just south from the San Juan Islands lies Whidbey Island. A favorite destination nestled in between the mainland and the Olympic Peninsula. Despite being relatively close to Seattle, this island has kept true to its rural roots. You'll find rolling hills surrounded by miles upon miles of sandy beaches, protected coves, and wetlands teeming with migratory birds during the spring and fall. In early summer you'll notice hummingbirds coming to their summer home on the island and during winter you'll spot murres, loons, and gulls nesting in for the mild coastal winters. Stop by Fort Casey or Fort Ebey State Parks to spot birds while learning about the history of the island. Or go to one of the numerous protected lakes on the island like Perego Lake, Swan Lake, or Freund Marsh for some of the best birding sites in the state.