The Pacific Crest Trail that starts in Southern California and meanders through some of America's most beautiful and intense terrain, extending all the way to the Canadian border, is one of the most popular hikes in the country. If you want to get a taste of the trail and see some of its impressive sights without gearing up for a month-long expedition, you can day hike several sections of the trail. Strap on those hiking boots and check out these PCT day hikes through the epic Washington Cascades.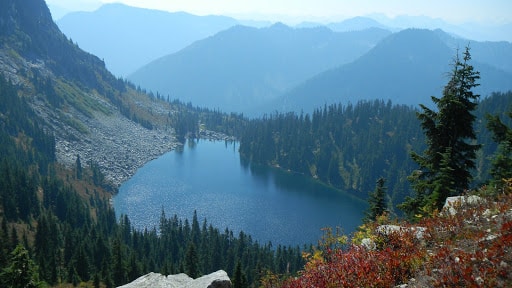 Tucked away just past Stevens Pass lies a popular trail that should be on everyone's bucket list. A moderate trail leads you high into the mountains and over a gap before dropping you in a perfect valley to Lake Valhalla. Alive with old-growth Douglas Firs and small cutthroat trout, this hike will immerse you in the wild. This is a great 4-season hike where there isn't a bad day (or view) possible.
To get the best of both worlds, stay at Hideaway Lodge Bed & Breakfast in Woodinville. On the edge of Seattle's metropolitan area, you can explore the North Cascades before grabbing a world-class dinner at one of Washington's world-class Woodinville wineries. At the end of your incredible day, you can retreat to your secluded rooms and unwind.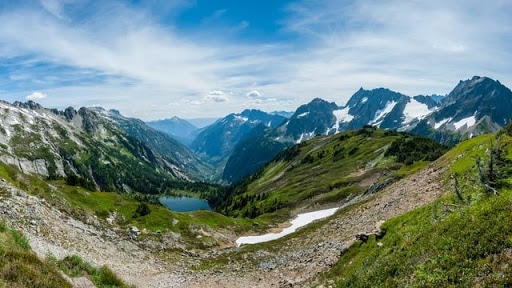 Quite possibly the easiest stretch of the PCT, Windy Pass is a great hike for those wanting to get some fresh mountain air without the climb associated with some of the more intense sections. This hike is a blend of thick forest groves and wide-open meadows where wildflowers blossom and cover the hills in a rainbow of hues. As one of the northern-most day sections, this trail allows you to soak in the expansive and untouched wilderness around Ross Lake. In order to reach the trailhead, you'll want a tough car and an even tougher driver as the road is riddled with potholes and steep climbing switchbacks. The views along the trail, however, are worth every bumpy second of the drive.
Riddled with serene alpine lakes, this trail is perfect for a hot summer's day. Nestled on the back side of Mt. Rainier National Park, this little-known gem is mistakenly overlooked by most travelers.  A gentle 2-mile trail leads you to Sheep Lake where you can dip your toes in and cool off. Follow the trail from there to Sourdough Gap and you'll have impressive views of Mt. Adams, Mt. St. Helens, and lakes for miles around. This trail is also gifted with a heavy dose of huckleberry bushes and is a great spot for scavenging in the fall.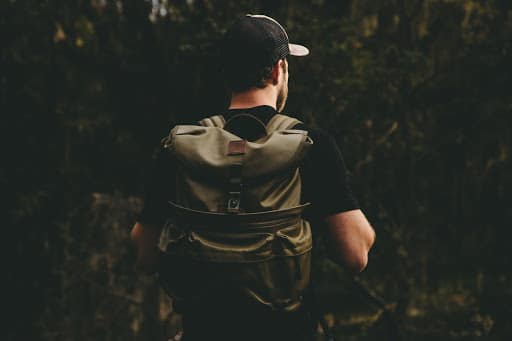 One of the best autumn hikes on the PCT is to Hope and Mig Lakes. It's also one of the more challenging day hikes, with steep ascents required to break through to the alpine lakes. This trail gives you a taste of the thousands of lakes that are sandwiched in the seemingly never ending wilderness between Stevens Pass and Snoqualmie Pass. If traversed during peak fall foliage season, the colors surrounding you will be postcard-worthy and you may just get a taste of wild Washington blueberries on the way up. 
Cascade Valley Inn in Cashmere is the perfect place to use as your home base while you explore all the little hikes and hidden gems in the Northern Cascades. Wake up to incredible views, hike to majestic places, and return to your luxurious rooms to watch the sunset over the mountains. 
Right outside of Stevenson lies a little-known trail leading hikers high above the Columbia River Gorge to their first panoramic view of Washington's steep and majestic peaks. The first bit of the trail has been recently logged, but don't let that deter you. Soon, views open up and you'll find yourself with breathtaking views that include Mt. Hood to the south to Mt. Rainer in the north, along with all of the other peaks and valleys in between. The rocky pinnacle of Three Corner Rock is the perfect place to sit down and enjoy a picnic or simply take in your surroundings.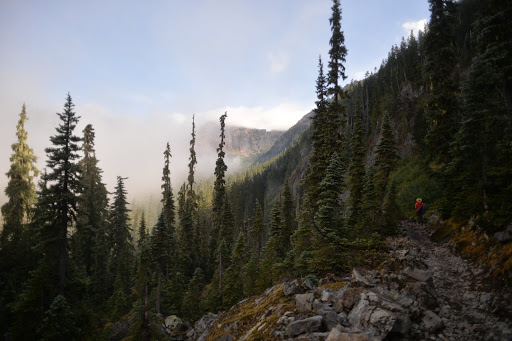 At the top of Snoqualmie Pass, you'll find trail markers for the Kendall Katwalk, one of the most exhilarating sections of the PCT. Hike along what feels like a mountain goat trail barely skirting the edge of the mountain. You'll be met with perfectly unobstructed views of the wilderness matched with sections of old-growth trees. This trail is also dotted with stream crossings, wildflower fields, and drastic cliff faces that will leave you in awe. 
Just down the mountain from the trailhead lies Roaring River Bed & Breakfast in scenic North Bend. This riverside retreat is the ideal basecamp for exploring the treasures around Snoqualmie Pass and day hiking the PCT. 
You don't need dehydrated meals and a month's worth of supplies on your back to enjoy some of the most scenic parts of the Pacific Crest Trail. Just bring some boots, a couple of water bottles, and set out for an incredible day hike. After climbing up steep switchbacks, traversing across long valleys, and reaching mountain peaks, returning to your comfortable accommodations will be even more rewarding. 
While we have highlighted a couple of Washington inns to accommodate you during your trip, the Washington INNSiders boasts an exhaustive list of independent inns all over the state so you can pick out the ideal B&B, inn, or hotel for your dream getaway. All our member properties are inspected and approved so you are sure to find the perfect place to stay. Plan your getaway today!