The Olympic Peninsula is an outdoorsman's paradise. Take a break from hiking, biking, or birding and take to the waters. There are numerous opportunities to get out and paddle the stunning blue waters. From serene mountain lakes to enclosed bays, you'll find the perfect place to SUP, kayak, or canoe on the Peninsula. 
Lake Crescent
One of the most iconic landmarks on the Olympic Peninsula is Lake Crescent. Deep blue waters are surrounded by old-growth evergreen trees and large mountains. You can drop in at the Marymere Falls Trailhead and paddle around the shoreline to Barnes Point. This lake allows larger watercraft so it is best to go early in the morning or later in the evening to enjoy smoother waters. 
Lake Sutherland
Just West of Lake Crescent lies a much smaller lake that is perfect for kayaking and paddleboarding. Most of the shoreline is privately owned but you can use the Sutherland Lake Public Access off the southern shore. Motorized boats are also allowed on this lake, but you'll find them few and far between so you can enjoy a peaceful day on the water. 
After a long day of paddling the waters, come home to Colette's Bed & Breakfast in Port Angeles. With ocean views, ensuite fireplaces and jacuzzis, and lush courtyards, you can unwind and take in the sights at this romantic bed & breakfast. 
Dungeness Bay
For the experienced kayaker looking for a truly unique experience, taking to the waters of Dungeness Bay is the perfect activity. The waters are protected from the open ocean by the Dungeness Spit and you can paddle along the sandy shore to view some of the local sea life and birds. Depart from Cline Spit County Park and enjoy the waters of this protected bay.
When you stay at Greenhouse Inn by the Bay, you can enjoy a stunning view of Dungeness Bay and the Cline Spit. Walk your kayaks or paddleboards to the beach or watch the sunset from your luxurious rooms.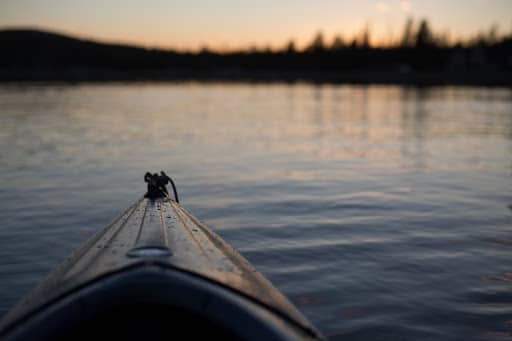 Lake Kokanee
If you find yourself on the western edge of the peninsula, make sure to stop by Lake Kokanee. This hidden gem is perfect for fishing, kayaking, and paddleboarding. You won't find motorized boats on the lake so you can explore the shores on a peaceful outing. 
Anderson Lake State Park
Just outside of Port Townsend lies one of the best hidden gems on the Olympic Peninsula. Anderson Lake State Park is a dreamy lake surrounded by old-growth forest. The entire lake plus all shoreline and miles of hiking trails are all part of the state park giving you a true nature feel. You won't find many motorized boats on this lake or any lake houses. 
Stay at Ravenscroft Inn during your trip to the Olympic Peninsula. This charming inn in uptown Port Townsend is steps away from shopping, dining, and the town's best attractions.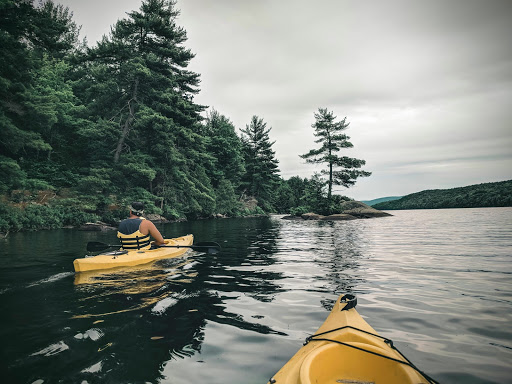 Guided Tour Groups
If you don't have your own kayak, don't fret! You can enjoy a fun day out on the water with no stress. There are several different outfitters that cater to everyone from beginners to novice experts. Adventures
Through Kayaking is an acclaimed outfitter located out of Port Angeles. They have rentals so you can explore on your own or guided expeditions that give you an in depth tour of the Olympic Peninsula. Choose from fresh water or ocean tours, or do a full day that lets you experience both. You can even enjoy a multi-sport day with kayaking and mountain biking in one incredible adventure. 
Return to your luxurious accomodations at Sea Cliff Gardens Bed & Breakfast after a long day of adventure. This Victorian B&B rests between Port Angeles and Sequim with a view of the ocean and stunning gardens. See why critics are raving and book a stay today. 
Due to warm summers and mild winters, you can enjoy the waters of the Olympic Peninsula almost any day of the year. Whether you are a beginner looking to test the waters or an expert looking for a challenge, you'll love paddling the Peninsula.