Not all of Washington's hidden gems include waterfalls, secret beaches, or abandoned mining towns. Some of the best kept local secrets include these awe-inspiring sculpture gardens tucked away in all corners of the state. Hidden both in plain sight across downtowns and behind a curtain of evergreen trees, these sculpture gardens will surely be the highlight of your summer. 
Wenatchee is gifted with a booming waterfront district and a beautiful riverside trail known as the Apple Capital Loop Trail. All along the trail are sculptures and throughout downtown are almost 100 sculptures. Some are for sale but over 55 have been gifted to the town and added to the permanent collection. Meander around the town and see pieces from artists all over the world in sculptures both small and large.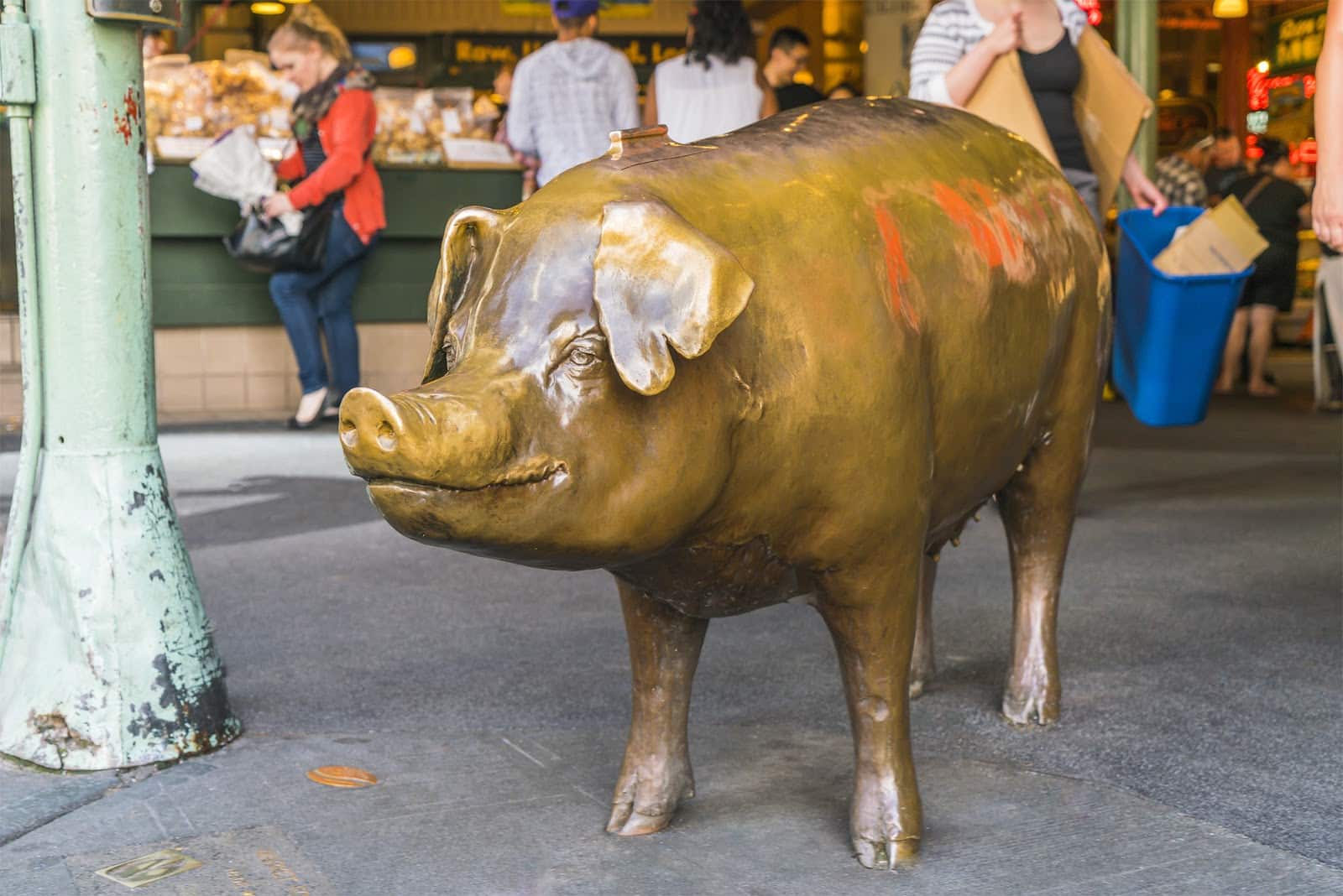 A 9-acre parcel of land on the waterfront of Seattle is one of the best sculpture gardens on the west coast. In 2007, the Seattle Art Museum created this eco-conscious sculpture park as a public green space for people to enjoy. Walk along the zig-zag pathways through larger than life art pieces and admire the view of the Puget Sound. While you're here, don't forget to swing by Pike's Place Market and take a picture with the infamous Pike's Place Pig!
Just a few miles south of Olympia lies a hidden gem deep in the woods. The Monarch Sculpture Park is a contemporary outdoor park filled with colorful art and surrounded by a thick forest. Many of the sculptures use sound as an element, making this a great place to visit on a breezy day. For a fun day out, ride your bikes on a scenic route right to the center. Start at the Swantown Inn & Spa in the heart of Olympia and make your way to the Woodward Trail before merging onto the Chehalis Western Trail. The trail leads you right by the center and makes the perfect stopping point for a mid-day picnic before returning back to your beautiful suites at the inn. 
Very few people know about the Big Rock Garden Park in Bellingham, but they should. Hidden off the beaten path near Lake Whatcom, this 2.5-acre park hosts 37 different works with an impressive selection of local pieces. In between the pieces lie a diverse collection of plants where something unique is in season each month of the year. 
San Juan Island has no shortage of unique attractions, but the one that everyone should visit is the sculpture park in Roche Harbor. This quaint park hosts a collection that cannot be recreated anywhere else. Each piece of art blends with the environment to tell a story, one of native heritage, ecological beings, or simply the beauty of nature. Gain a unique perspective into the culture and heritage of the San Juan Islands through it's finest art.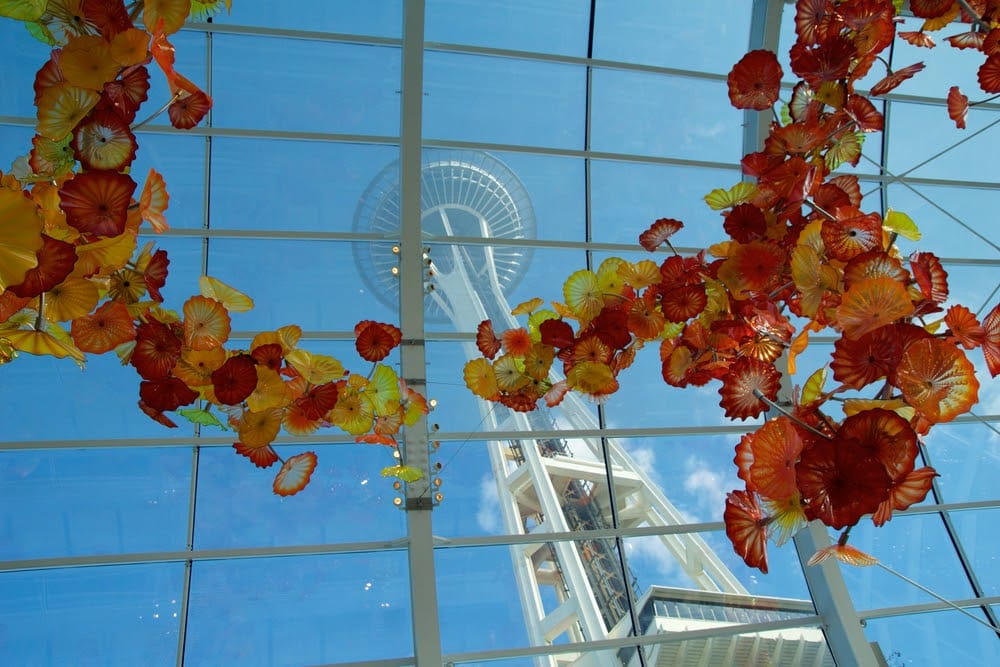 You can't talk about sculpture gardens in Washington without mentioning Chihuly. This world-famous gallery features incredible glass works by the one and only Dale Chihuly. Each intricate piece of glass comes together to create displays that resemble gardens that reflect the beauty of the Pacific Northwest. Schedule a few hours and take your time meandering through this world-famous collection. 
Stay at 11th Avenue Inn Bed & Breakfast located just minutes from the Chihuly Gardens in the famed heart of Seattle. This bright and airy retreat is just minutes from all the action. Walk to shops and restaurants or hop on the light rail and arrive downtown in no time. 
One of the less official sculpture gardens in the state is also one of the most interesting. Located just outside of Mt. Rainier National Park, a unique collection of sculptures crafted entirely of recycled materials creates a landscape unlike any other. What most would consider junk, Dan Klennert saw as art. You'll find monsters, animals, motorcycles, and larger than life monuments all tucked away in this beautiful park.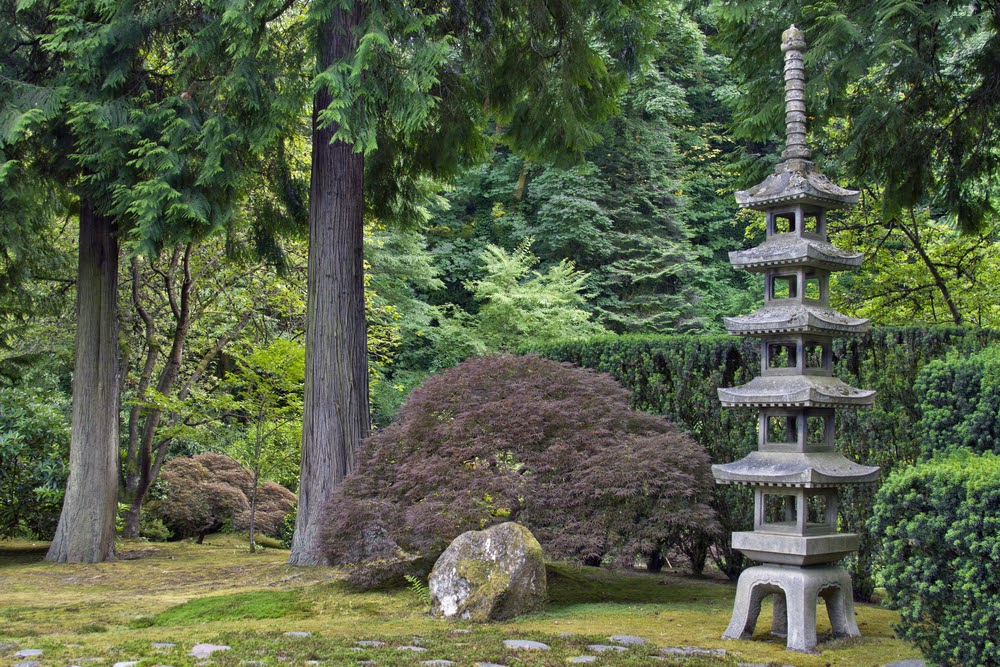 The Port Angeles Fine Arts Center is one of the busier places on the Olympic Peninsula. Many groups, families, and couples have stopped in on a rainy day to admire the various exhibitions and permanent collections hosted by the museum. However, most people would say that their favorite part of the museum is Webster's Woods Sculpture Park behind the gallery. Trails lead you through rainforest-like foliage where sculptures are camouflaged into their surroundings. Find artwork hanging from trees, peeking up from below the surface, or hidden in plain sight. You're almost guaranteed to spot something new with each visit. 
Book a stay at Domaine Madeleine Bed & Breakfast in between Port Angeles and Sequim. This upscale property is the perfect place to use as your home base while exploring the peninsula. Wake up to refined art and luxurious rooms and go to bed with a view of the water. 
Visit the individual sculpture park websites for the latest hours and information. Many of these parks are open to the public right now but ask that you maintain social distancing standards and wear a mask. Visit these parks on sunny summer days, drizzly afternoons, or as a great spot to stretch your legs on a road trip. 
While we have highlighted a couple of Washington inns to accommodate you during your trip, the Washington INNSiders boasts an exhaustive list of independent inns all over the state so you can pick out the ideal B&B, inn, or hotel for your dream getaway. All our member properties are inspected and approved so you are sure to find the perfect place to stay. Plan your getaway today!