So you have 3 days off and you want to go somewhere amazing. The dreamy San Juan Islands are just the place for you. Reserve your spot on the ferry, load up the car, and head out for this incredible three-day, four-night adventure of a lifetime.
Day 1: Orcas Island & Moran State Park
Stay at Otters Pond Bed & Breakfast
Otters Pond Bed & Breakfast, within walking distance of Moran State Park, is an acclaimed B&B that should be your home base for exploring Orcas Island. Wake up to your own private pond and a chef-prepared breakfast with seasonal and local ingredients. You'll be at the center of the island and a quick drive away from anywhere that you want to hike, see, or eat!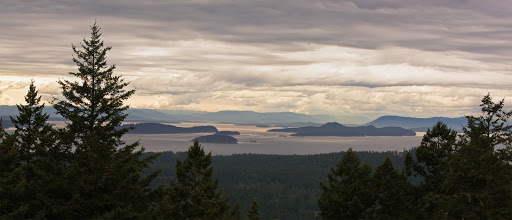 Visit Moran State Park
Moran State Park on the western edge of the mountain is home to an abundance of natural treasures, the most famous being Mt. Constitution. At 2,398 feet high, Mt. Constitution is the tallest point on the island and offers a 360-degree view of the other islands, the Olympic Peninsula, Vancouver Island, and the mainland city of Bellingham. Sunny day or rainy afternoon, the views are always unparalleled from the medieval observation tower perched atop the mountain. You can hike to the top but be prepared for sore legs as the ascent is very steep as you start near sea level. You can also drive to the top to take in the views and embark on a hike to see Twin Lakes on the backside of the mountain or the collection of waterfalls on Cascade Creek. You can also take a trail ride up the mountain with Orcas Island Trail Rides, or rent a canoe to enjoy the calm waters of Lake Cascade from Orcas Adventures. 
Indulge In Fresh Oysters & Local Seafood
It doesn't matter if you just scaled Mt. Constitution or are just looking for something tasty for lunch, Orcas Island oysters always sound like a good idea. If you head past Moran State Park to the seaside community of Olga, you'll find Buck Bay Shellfish Farm. This local and visitor's favorite is right on the bay so you can enjoy your meal with a view. Some of their more popular menu items include raw oysters on a half shell with their homemade sauces, local halibut fish and chips, and a whole steamed 2-pound Dungeness crab. Be warned: Once you try seafood this fresh, you'll never be able to go back to store-bought again.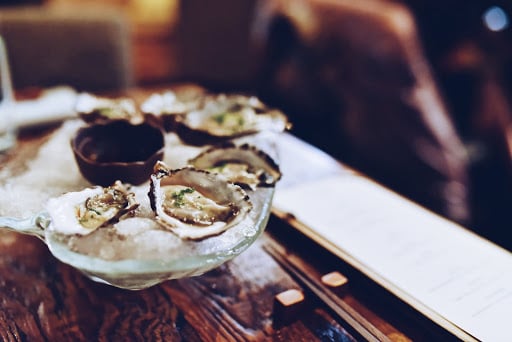 Enjoy Eastsound's Vibrant Town
In the afternoon, take some time to enjoy Eastsound and all of the quaint shops tucked away into the colorful buildings. You'll find charming boutiques, jewelry stores, antique shops, and a little bookstore with an incredible selection of literature. Just outside of town you'll find Island Hoppin' Brewery, a cozy little gathering place with incredible beers and friendly faces. Stop in to enjoy a beer and grab a couple of local treats like their Samish Bay Cheese Plate or the Lummi Wild Smoked Sockeye Salmon. You'll notice around 4-5 pm that most of the stores close their doors and the island winds down. It's just all part of the island time experience. 
Grab Some Dinner
Eastsound has something for everyone. In the mood for Mexican food? Mijitas Mexican Kitchen is always a good choice. Enjoy northwest twists on your favorite dishes like Dungeness crab enchiladas or grilled oysters with tomatillo sauce. Just can't get enough seafood and you want something with a great view? You can't go wrong with Madrona Bar and Grill. Known for Northwest-inspired food and locally sourced ingredients, this is an Eastsound favorite. 
Day 2: Traveling to San Juan Island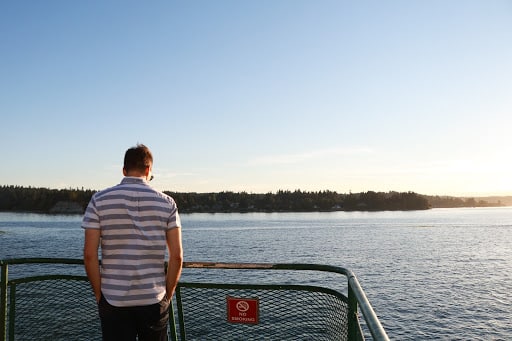 Say Goodbye to Orcas Island
Wake up to another incredible breakfast from Otters Pond Bed & Breakfast and head back to the community of Orcas to hop on the ferry towards San Juan Island. You can grab a cup of coffee from Brown Bear Baking in downtown Eastsound to enjoy on the deck of the ferry. You can also stock up on sandwiches and tasty sweets for a picnic. The ferry will take you around Shaw Island and drop you off in the town of Friday Harbor. 
Stay at Tucker Harrison Inn
Check in to your island suites at Tucker Harrison Inn right in the heart of Friday Harbor. Choose from guest rooms, suites, and entire cottages for the perfect accommodations for your trip. Now that your bags are stored safely in your room you can walk to downtown Friday Harbor and enjoy all the quaint shops, grab a beer at San Juan Brewing Company, or start exploring the island. 
Kayak Expedition
Take to the water! There are dozens of tour operators on the island that will take you out for a fun and exciting adventure. Most depart out of Roche Harbor so you can explore the channels in between the smaller islands safely. Tours usually range from 2-3 hours to full-day adventures. If you don't want to travel across the island just yet, you can borrow kayaks from Tucker Harrison Inn for experienced kayakers who are ready to venture out on their own. If you're lucky, you may just see whales in the water with you!
Dinner at Coho Restaurant
When visiting the San Juan Islands, you have to enjoy local salmon at some point, whether it's smoked salmon on a charcuterie platter, salmon fish n' chips for lunch, or dinner at Friday Harbor's Coho Restaurant. This farm to table eatery serves island-grown Pacific cuisine in a beautiful setting. While it may be tempting to fill up on appetizers and entrees, make sure to save room for their incredible desserts.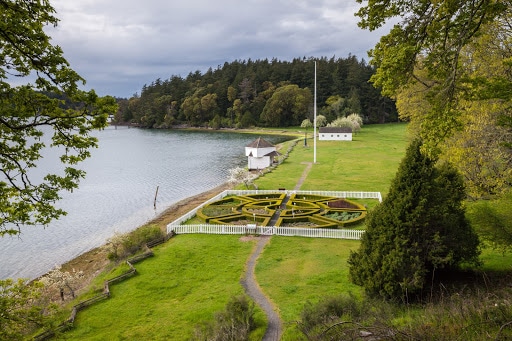 Day 3: Friday Harbor & Historic Landmarks
Explore the Island
For such a small island, there sure is a lot to explore! After your delicious breakfast from Tucker Harrison Inn, you can take off for a full day of adventure. Lighthouses, historical points, seaside hikes, and rolling hills are just the start. Head south to the San Juan Island National Historical Park. This scenic park is a popular spot for whale watching and wildlife spotting. During low tide you can explore the tidal pools which are consistently teeming with life. Next, follow the country roads around the island to arrive at Lime Kiln Point State Park, home of the stunning Lime Kiln Lighthouse. Hike to the lighthouse and visit remnants of the island's history. Continue north towards Roche Harbor to find English Camp and learn about the Pig Wars, a dispute between Americans and Great Britain over the death of a pig. The site includes the barracks, blockhouse, commissary, and a beautiful garden. 
Lunch at Madrona Bar & Grill
Enjoy lunch with a view at Madrona Bar & Grill in Roche Harbor. This waterfront bistro boasts a spectacular view of the marina and a great lunch menu. You'll find refreshing salads and soups plus hearty sandwiches, fish tacos, and a killer burger.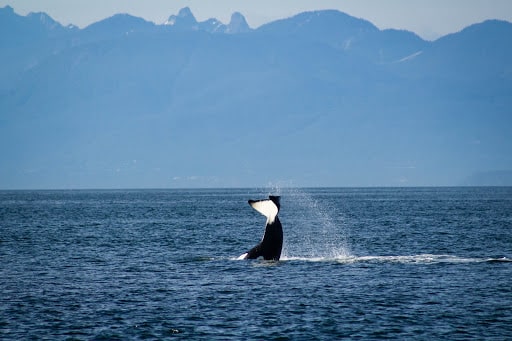 Whale Watching Tours
Whale watching in the San Juan Islands is truly an unforgettable experience. Take a private charter out on the water from San Juan Safaris and let their knowledgeable guides lead you to the best whale-watching spots. You'll spot orcas, humpbacks, gray whales, sea lions, and dolphins, depending on the season. 
Dinner at Duck Soup
Just a couple miles outside of Friday Harbor you'll find a one of a kind country restaurant nestled in the woods. Duck Soup is an experience that will never grow old. With multiple fireplaces, pond views, and local seasonal produce, you'll truly get a taste for the island. The menu is constantly changing to accommodate in-season produce but rest assured, there is no wrong option. 
It may seem like 3 days simply isn't enough to explore all of the nooks and crannies of the San Juan Islands, but you can always return for more adventures. Your island bed & breakfasts will always be ready to welcome you back with open arms and let you in on their favorite gems of the islands. 
While we have highlighted a couple of Washington inns to accommodate you during your trip, the Washington INNSiders boasts an exhaustive list of independent inns tucked away in all corners of Washington's idyllic islands so you can pick out the ideal B&B, inn, or hotel for your dream getaway. All our member properties are inspected and approved so you are sure to find the perfect place to stay. Plan your getaway today!