Dust off your bike, load up your car and head out to Central Washington to explore some of the state's most beloved mountain biking terrain. From steep switchbacks climbing up mountains to gentle trails winding through canyons, you can find the perfect track for your ride right here in Central Washington. 
Beginner to Expert Terrain Waiting for You
Are you a beginner, looking for a little bit of enjoyable exercise with a view? Or an expert looking for steep and fast trails to take you all around. Either way, Central Washington has a plethora of trails simply waiting for you. For easy trails that will still get your glutes working, head up the river valleys and follow the gently graded trails with views of the water. You can also head to some of the more rural trails closer to Eastern Washington for flat trails with expansive views all around. If you want a heavy breathing, glute-busting, steep climbing track then try one of the ski resorts tucked into the Cascades or climb up one of the mountains for unbeatable views.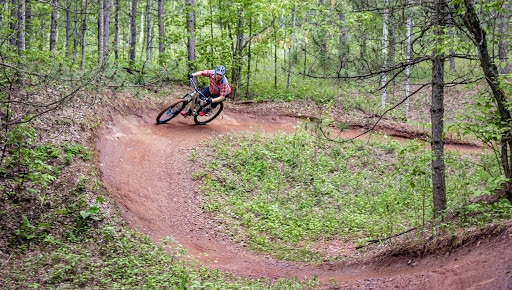 Nearly Year-Round Riding Opportunities
You read that right. Your bike doesn't have to go into hibernation each winter. Just head out to Central Washington and you'll be able to hit trails while most others are still skiing. If you have a fat bike, you can rise over the snow and get out any day of the year! During the summertime, stay close to the foothills of the Cascades to keep cool but in the fall, winter, and spring, you can explore the more 'wild' parts of Central Washington with rolling hills and moderately difficult trails. Wallula State Park and Sacajawea State Park are a couple of the hidden gems of Central Washington that are great any time of year. 
Stay at Cameo Heights Mansion during your trip to Central Washington. This luxurious destination resort in Touchet is the perfect place to come home to after a long ride. Spend one day exploring the foothills of the Cascades, another peddling around the Blue Mountains, and return to your intimate rooms with sweeping views each night.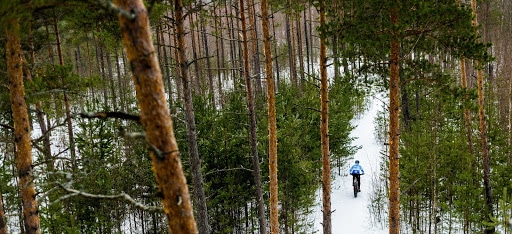 Popular Biking Destinations
Walla Walla 
When you're sitting at a vineyard sipping on vintage blends and gazing out on the rolling hills of growing grapes, you wouldn't guess that there is a range of mountains just waiting to be explored only half an hour away. One local favorite is a scenic bike ride to the top of Table Springs Ridge. You'll pass along open meadows with wildflowers, green forest groves, and arrive at an abandoned plane wreck at the intersection known as Cub Saddle.
A trip to Walla Walla must include a stop at the South Fork Walla Walla River trail. This winding trail follows the river up a canyon and deep into the mountains. Most people will walk along the trail for the first mile or two, but after that, you'll seldom see another traveler. For those looking for a full bike ride, follow the trail 20 miles until the end and enjoy a gentle downgrade the rest of the way back to your car. 
You don't have to venture far out of town to find a trail. Bennington Lake on the east side of town is a hotspot during the summer months. While most people congregate around the water, you can explore the 20+ miles of trails circling the lake. Ride from Rooks Park to the lake and return along Mill Creek Trail for an easy yet rewarding bike ride. 
After a long day of mountain explorations, return to your comfortable rooms at The Maxwell House Inn. This restored craftsman home is an oasis with beautifully kept grounds, a gazebo with an outdoor fire pit, and a covered porch to help you relax. If your legs aren't too tired, you can even walk downtown for some dinner and wine for a perfect ending to your day.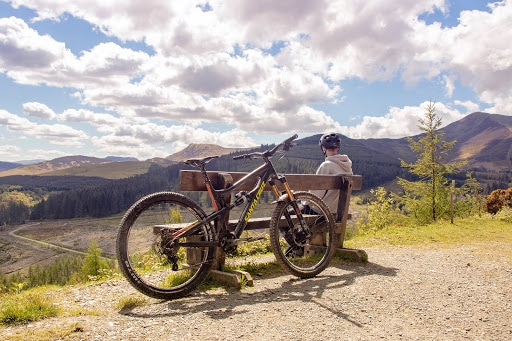 Wenatchee
When sitting on a patio in Wenatchee staring west at the mountains, you'll be looking right at Sage Hills. This single-track trail is perfect for an early morning sunrise ride or an afternoon hike. As you climb up the mountain, remember to stop and turn around as you'll have a birds-eye view of the town. 
Stairway to Heaven
One of the most thrilling mountain bike tracks in Central Washington is the Stairway to Heaven. A single-track trail leads you high up into the mountains until you reach the summit of Twin Peaks. Along the way, you'll find wildflower meadows, ponderosa pine forests, and a scenic picnic area perfect for a snack break. 
Venture a little further outside of town and up Highway 97 to be transported into an entirely different world. Just one of several trails around, Tronsen Ridge is the perfect trail for those looking for something difficult without the length. Your legs may be burning, but the views are more than worth it. 
Kick back with a glass of well-deserved wine after your mountain conquest at Warm Springs Inn & Winery located right off the Wenatchee River. Luxurious rooms in a 1917 mansion await your arrival and is the perfect place to return home to after a long ride.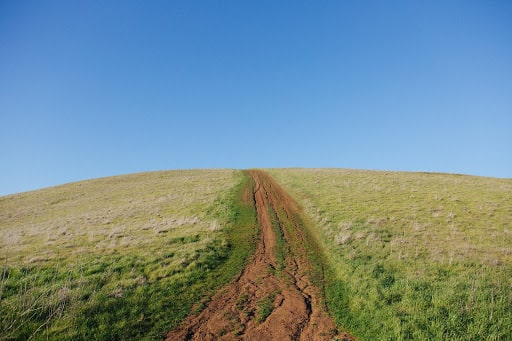 Yakima
Just east of town you'll find a winding trail that crisscrosses over Cowiche Creek and offers a gentle and enjoyable ride. You'll find high desert wildflowers, a wide variety of birds, and unique rock formations.
After you get out of the evergreen rugged mountains of the Cascades, you find yourself with rolling hills covered in lush grass and sagebrush. McBee Hill is just one example of the beauty of Central Washington. This moderate loop rewards bikers with views all around and can be accessed almost every day of the year. 
Book a stay at the Cozy Rose Inn in Grandview Washington for your romantic getaway. Wake up to a delicious breakfast that will energize you for a day of biking and explorations and return in the afternoon to enjoy some delicious Yakima Valley wine with a view. 
Get some fresh air this summer on a scenic bike riding trip to Central Washington. One of the best parts of riding the trails around Walla Walla, Wenatchee, and Yakima is that you can treat yourself with a large glass of locally grown & produced wine from this delicious region. Spend your mornings enjoying the great outdoors and your afternoons sipping wine and relaxing.