The Washington INNSiders applaud and support all ongoing efforts to reduce the spread of coronavirus and flatten the curve, so if you're showing any signs of illness, have been in contact with someone who's been exposed to Covid-19, or if you, or someone you've been in contact with, have visited or live in an area of high transmission within the last two weeks, we urge you to follow established guidelines for self-quarantine in the comfort of your own home under the advisement of a medical doctor.
This is certainly a time of anxiousness for people who enjoy traveling, as it is for the member inns of the Washington Independent Inns Network and the travel experts here at Washington INNSiders. This is also a time to remain calm, follow the direction of medical experts, and be confident that with time, this too shall pass. When it does, the same independent innkeepers will be waiting to welcome you and provide you with the kind of relaxation, unique experiences, and attention to detail that make every visit something special. When that time comes, here are some things to consider when deciding where to stay for your next getaway.
Top 6 Reasons Washington's independent inns are your best choice when traveling:
1. Location:
Small independent inns are often in rural or quieter outlying areas away from population centers. Even those located within our cities, tend to be located in smaller, quiet neighborhoods.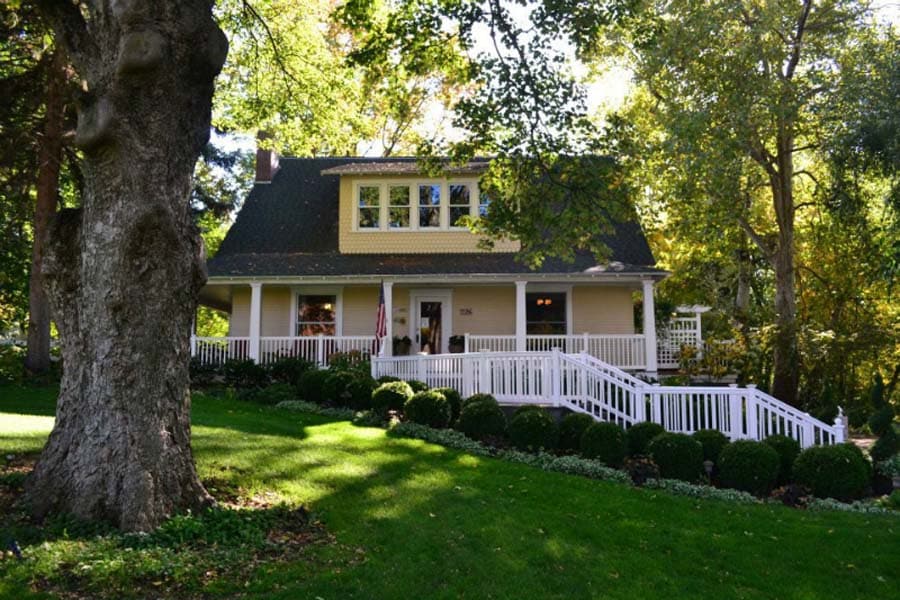 2. Amenities
Almost every one of our member Inns can accommodate how you prefer to travel in a variety of ways. For many, the inn experience includes socializing with other guests and the innkeepers, who have often led interesting and varied lives and have entertaining stories. For those that prefer a more private getaway, most inns have options to eliminate the need for direct contact with others, including the innkeepers. A large number of independent inns have rooms or standalone cabins and cottages that provide you with private entries/exits and self check-in options.These types of amenities mean you can access your room without ever having to enter common areas or interact with others.
Many inns offer various breakfast options to choose from, including dining room service, takeaway breakfasts, or other breakfast items left outside your room each morning or in a guest floor refrigerator. 
Independent inns throughout the state tend to be smaller by nature, often having just a handful of rooms or cottages. These intimate settings allow for limited occupancy, often less than 10-12 people on the entire property, and typically less than that during the week.
3. Outstanding Health & Safety Practices
:
As opposed to vacation rentals or private room rentals, all of our member inns are health and safety inspected, and licensed, at both the state and local levels, complying with mandatory guidelines for room and common area sanitization, handling of guest laundry, and every kitchen is health department inspected. By law, anyone who has access to an inn's kitchen must be trained and certified in safe food handling. Our member inns have always engaged in impeccable cleaning practices, and typically hold themselves to even higher standards than the guidelines provided by health agencies.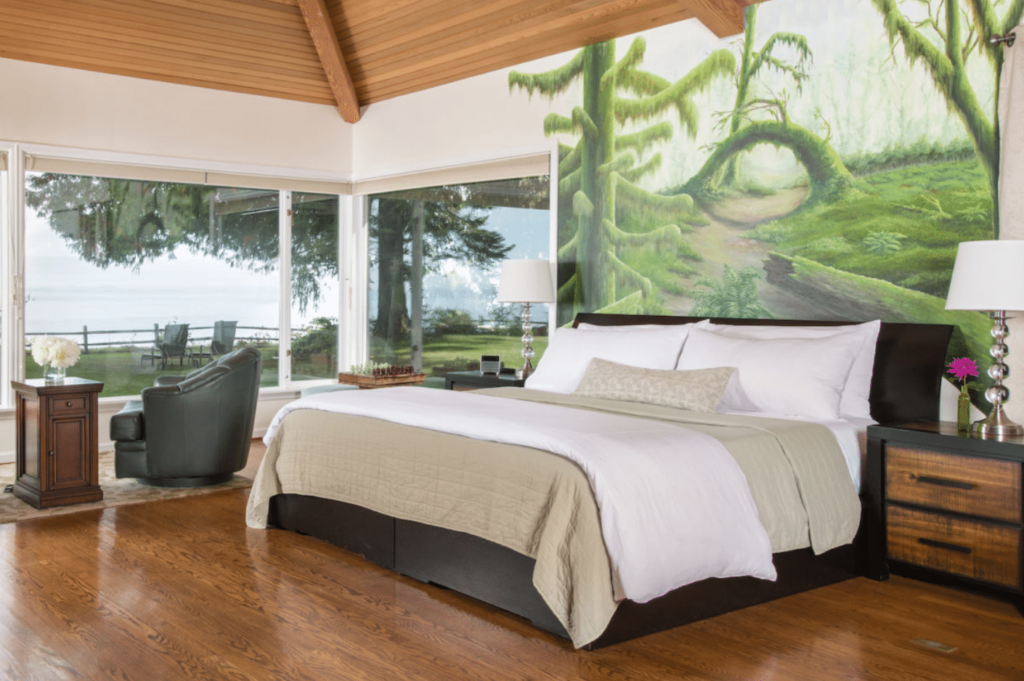 4. Have the place to yourself
:
Many inns will allow you to rent all the rooms, cottages, or cabins on their property for yourself or your family/friend group. This is usually by special arrangement and dependent on availability.
5. Remote working capabilities:
Most inns have ample, high-speed internet access, making working remotely from your cabin, cottage, or room easy and comfortable. Email, online access, and even video conferencing are no problem at these properties.
6. Access to Fine Dining
:
Breakfast is no problem at any of our member inns, but you'll need to eat at other times of the day. Innkeepers are locals and are connected to their area's businesses, including restaurants. As such, they're well qualified to make customized dining recommendations for you, can book you the perfect table, and often receive special consideration for guests staying at their property.
To reiterate, we invite you to be responsible and follow the guidelines being set by government and health officials, knowing the recommendations can change at a moment's notice. Your health and safety are paramount to us. Please visit https://www.doh.wa.gov/Emergencies/Coronavirus for the latest health information and guidance from the Washington State Department of Health.
In the meantime, as you have extra time to browse online, we invite you to consider a quiet escape to one of our inns once things settle down. We think we'll all need a chance to regroup and decompress. When you do, we'll be waiting for you.
Our website allows you to search for inns with unique features by using any of our search filters or filtering by type of lodging. 
If you're unsure if an inn can meet your needs, call them or check the property's website to see what types of lodging and amenities they currently offer.