Winter in the Pacific Northwest can be long and grey, making the coming of spring especially welcome. So why not plan a little vacation to idyllic Whidbey Island? Springtime is one of the best times of year to plan a trip to this piece of Puget Sound heaven. Between the multiple state parks on the island, funky events & festivals, and the wonderful wineries, you'll enjoy a great getaway to Whidbey Island and fall in love with this little part of the world.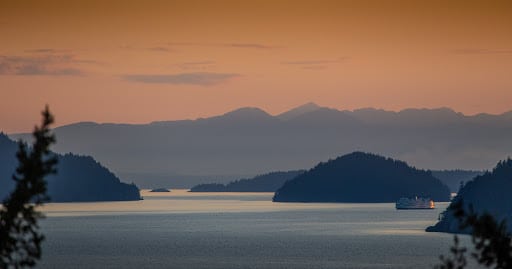 State Park Explorations
While most people know about Deception Pass State Park, the 6 other magnificent state parks on the island often go unnoticed but hold some of the region's best treasures. Grab a pair of binoculars and strap on your hiking boots for some island adventure. Fort Casey State Park used to be home to a military base, but now hosts visitors looking to explore the Admiralty Head Lighthouse, view the historic guns on display, and learn about the defense systems of the Puget Sound. Fort Ebey State Park was another old fort that is now a lovely bluff for users to traverse while birding, hiking, or engaging in other recreational activities. South Whidbey State Park is filled with lush, old-growth forests and provides jaw-dropping views of the Puget Sound and the Olympic Mountains.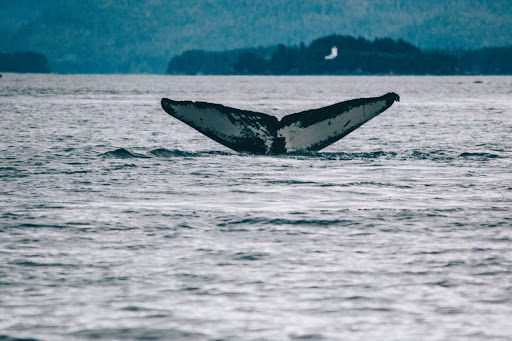 Whale Watching Season
Even though the Puget Sound has several native whale populations including the incredible resident orcas, spring is still known as whale watching season due to the addition of migratory grey whales as well as numerous pods of transient orcas. Enjoy a whale watching cruise and let the guides and local naturalists take you to common sighting areas throughout the Sound. You'll most likely see a wide variety of birds, sea lions  and other wildlife in addition to these gentle giants. You can also spot whales from the shoreline at any of Whidbey's State Parks.
The Washington INNSiders boasts several independent properties around Whidbey Island. Explore our list of wonderful Island properties to find the ideal retreat for your getaway. 

Wine Tasting
Visit Whidbey Island's best wineries at the beginning of the planting season. By planning your tasting tours during the spring, you'll miss the peak summer traffic and have more one-on-one time with winemakers. Visit the Whidbey Island Winery, Spoiled Dog Winery, and Dancing Fish Vineyards for a tour of the most picturesque vineyards around Langley. You can aslo stop by the Whidbey Island Distillery in Langely which is known for using local fruit to create flavor filled liqueurs.  For a special wine getaway, book a stay at the Comforts of Whidbey, a winery, tasting room, and B&B on a 22 acre farm. Rooms either feature a view of Puget Sound or the rolling vineyards and allow you to relax, sip wine, and unwind. 
Events Galore!
In addition to the Skagit Valley Tulip Festival,  there are all sorts of festivals and events on the island. On March 20th, MusselFest takes over the streets of Coupeville with fresh raw Oysters, cooking demonstrations, and local art. Watch as thousands of runners descend upon the island on April 19th for the annual Whidbey Island Marathon. From April 23- 26th, the Holland Happening Parade & Festival brings Oak Harbor to life with a celebration of culture. The family-friendly Penn Cove Water Festival is a celebration of Pacific Northwest Culture happening on May 16th. In between these major festivals, the town frequently throws farmers markets, concerts, and little events throughout the spring. Stay at the Anchorage Inn Bed & Breakfast in downtown Coupeville and walk to and from all of the events with ease. After a long day of mussel eating, art shopping, and parade festivities you can relax in your charming rooms with plush amenities.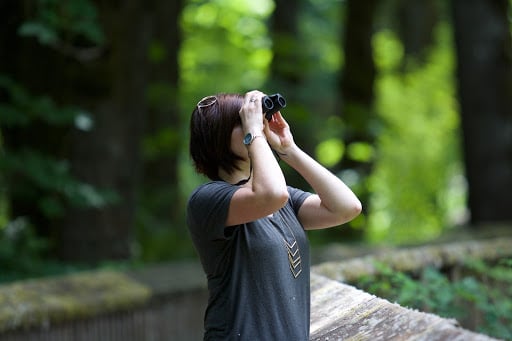 Spring Birding
Whidbey Island offers a wide variety of habitats hosting a range of birds from water fowl to songbirds. Springtime allows you to spot all of the resident birds plus the migratory species as they make their way north for the summer. The marshy habitat and shallow Crockett Lake near Fort Casey is a favorite amongst locals for shorebirds, raptors, and gulls. Other popular birding destinations include Kennedy's Lagoon and Grasser's Lagoon for migratory birds and Point Partridge at Fort Ebey State Park for panoramic views with a wide variety of forest species. 
Few places are as magical as Whidbey Island during the springtime. Flowers start blooming, birds are migrating, and even whales call this area home! Stay at one of the luxurious inns and bed & breakfasts dotted around the island and fall in love with all Whidbey has to offer. 
Take off for a Whidbey Island spring getaway and let Washington INNSiders guide you to the perfect idyllic retreat, cozy bed & breakfast, or rustic country inn for your island vacation!