Leave behind the phony haunted houses and scary movies this autumn and experience some real paranormal activity. Washington State has several haunted places ripe for exploration. From abandoned ghost towns to massacre sites to old brothels and mortuaries, you'll have more than enough abnormal sightings to keep you busy all Halloween.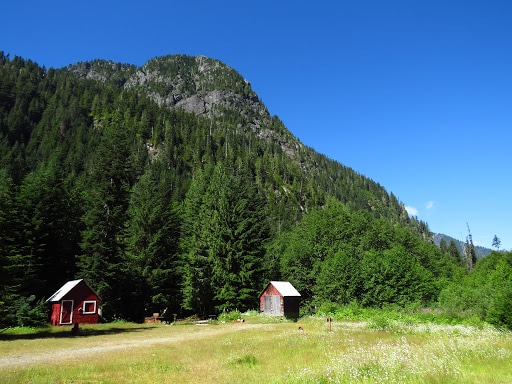 Monte Cristo Ghost Town
A haunted hike to an abandoned ghost town? Only in Washington! Tucked into the Cascade Mountains outside of Seattle lies the old mining town of Monte Cristo. Truth be told, this small town never had a fighting chance with the harsh wilderness of the Cascades. Frequent fires and floods took out buildings and the road to the town was only accessible during summer months. The town was eventually abandoned and the road has fallen into disrepair, but you can still hike to the town by foot and explore the remaining buildings. It is said that there are several ghosts of long gone miners still residing in the town.
Georgetown Castle
The Georgetown neighborhood of Seattle is known for trending breweries, funky art stores, and it's close proximity to the Boeing Field airport, but this was not always the case. This part of town was once known for brothels and illegal gambling. The Georgetown Castle on Carleton Avenue was no different. This Victorian home painted with bright melon colors was built by a blackjack dealer and used as a brothel. It is said that the original owner, Peter Gessner still resides in the building as well as one of his employees and his niece, all of whom have suspicious circumstances surrounding their deaths. You can't go inside this private home, but it makes for a good excuse to visit the neighborhood, plus you may just see a strange silhouette in the window. 
The Whitman Massacre National Historic Site
Known for wineries, world class food, and a gorgeous downtown, one could think that Walla Walla was always this peaceful. However, in 1847, a devastating massacre occurred that started the Cayuse War which resulted in numerous battles over the following 7 years. The site is reported to be haunted and one can still hear hooves in several spots around the site. This site is a must see for anyone looking to experience abnormal activity or learn more about the history of the area. 
For history lovers and those looking for an indulgent getaway, The Maxwell House Bed & Breakfast is the perfect place to book a stay. This 1904 Craftsman home offers romantic rooms, a darling gazebo and gardens, and is right in the heart of the action.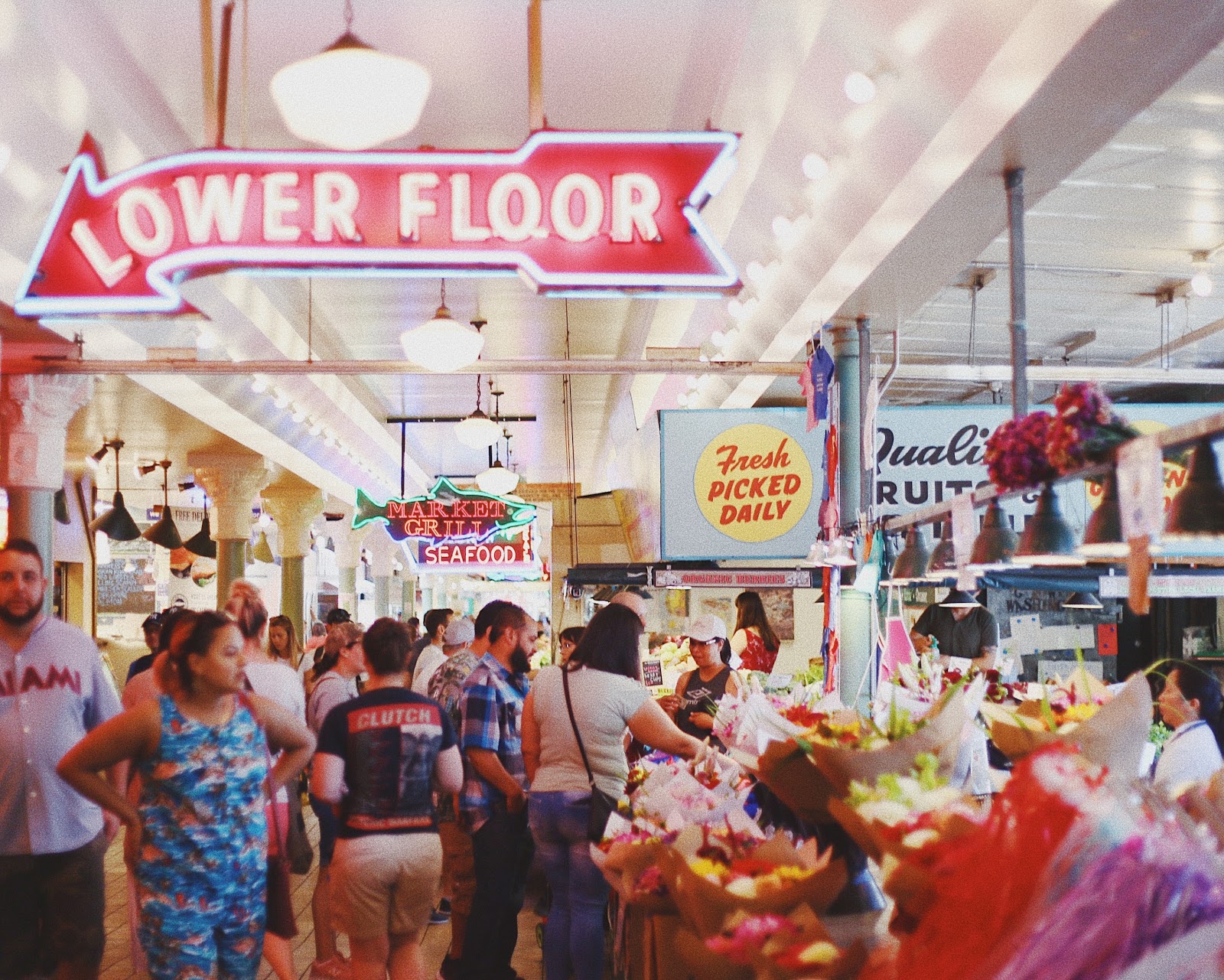 At first glance, you wouldn't think that this thriving market selling fresh fish, larger than life bouquets of flowers, and souvenirs is haunted, but there is more than one ghost residing in these walls. Most notable is Princess Angeline, daughter of Chief Seattle. She resided in a home that lies between what is now Pike and Pine Streets. After she passed, she was buried at Lake View Cemetery on Capitol Hill, but is still frequently spotted in the market. Another spirit, believed to be Arthur Goodwin, is often seen browsing books at the Goodwin Library or swinging a golf club in his old office. Several stores within the market have reported their own sightings with spirits of barbers, psychics, and children.
A distinguishing landmark on Bellingham's skyline, the Mt. Baker Theater is one of the most haunted places in northern Washington. It is said that a woman named Judy had her beloved home bulldozed in order to make room for the theater. She is often found playing practical jokes on employees and men inside the building. 
As a popular spot for shepherd's pie, Guinness, and St. Pattys Day celebrations, you might not realize among all the festivities that this pub is haunted. Long before people would gather for a joyful evening out, this building was used as a mortuary for the city. Bodies were brought in and out of the building through the same door guests use to enter the bar. Today numerous guests have reported seeing a man named Charlie in the mirror or a little girl sitting next to them at the bar. Glasses are also known to slide to the floor when no one is around and mirrors shatter with no impact.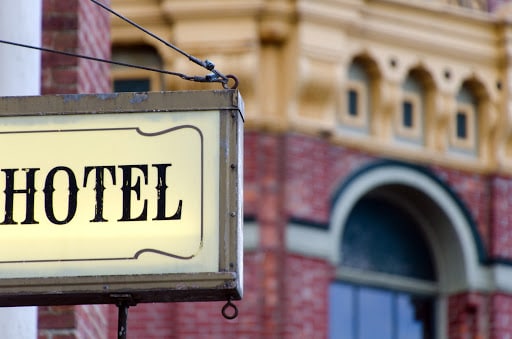 Port Townsend
Listed as one of the most haunted locations in the country, Port Townsend's paranormal activity isn't isolated to one or two spots in the city. Spirits are said to freely roam the town and frequently visit more than 25 haunted locations. From the Rothschild's House to Fort Warden and several hotels in between, the entire town is steeped with spirits. 
Tucked into a charming neighborhood around Port Townsend, the Ravenscroft Inn is the perfect place to stay. This upscale home is walking distance to downtown and provides all the comforts while visiting the Olympic Peninsula.
Greenwood Cemetery
Spokane has plenty of attractions, but the Greenwood Cemetery has to be one of the spookiest. A long staircase leading to the top of the cemetery is called "One Thousand Steps' due to the legend that no one has been able to complete it. The staircase is so haunted that it will cause even the bravest of souls to turn around in fear. People have seen the faces of numerous men, women, and children, plus hear the sounds of shrieking and the feeling of wetness on their skin. The cause of the haunting is highly disputed with more than a few stories to go around. 
Get your spook on this Halloween with these haunted places all over Washington State!