It's the weekend. Finally! You're ready to go, but the destination is the biggest question. Luckily, Seattle is in the heart of the Pacific Northwest with the wild Cascade Mountains to the East, the Olympic Peninsula to the west, and charming towns all within an arm's reach away. Pack your bags and take off to any of these awesome weekend locations that you'll want to visit over and over again. You won't regret it.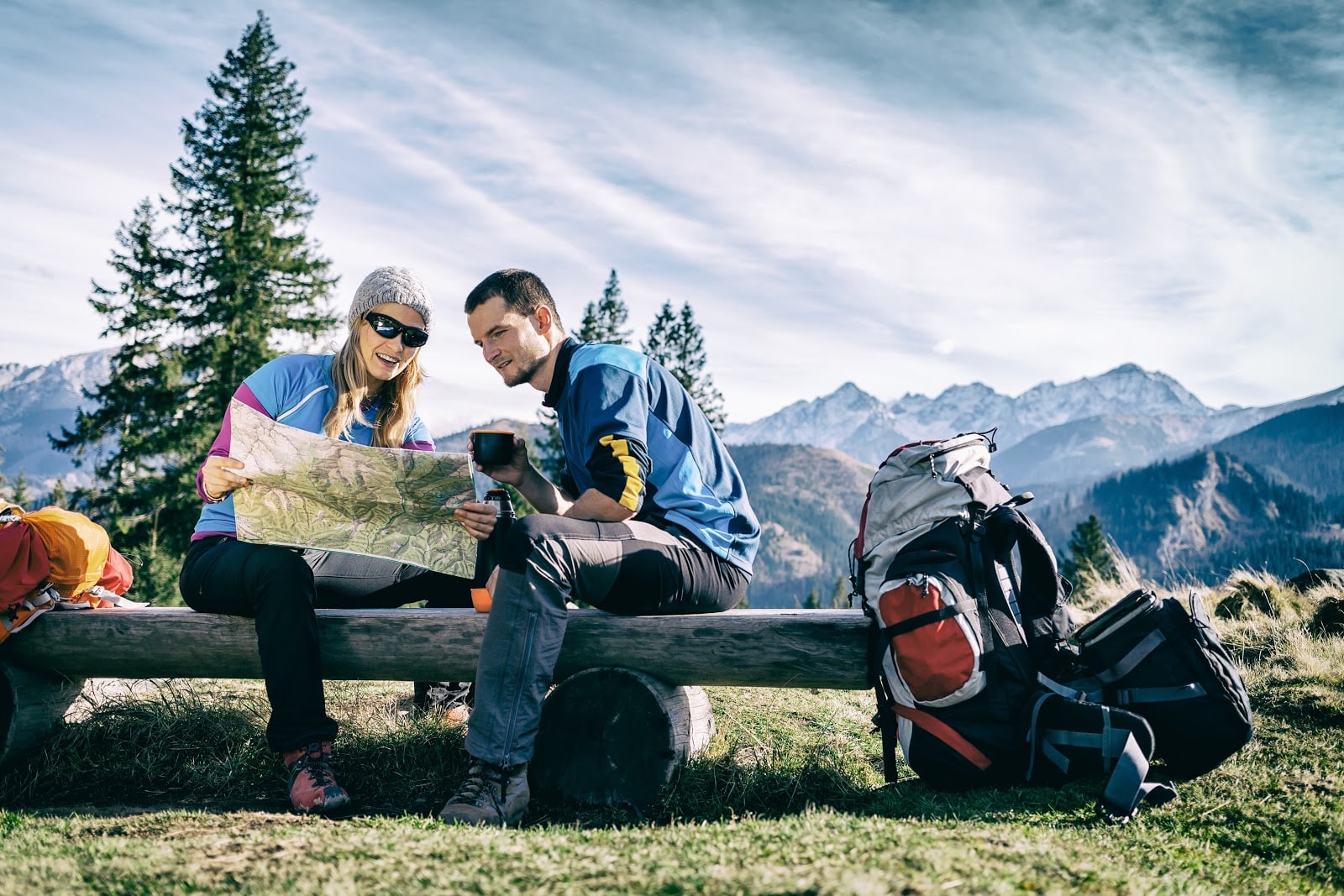 Port Angeles & Olympic National Park 
Hop on the Seattle-Bainbridge ferry, the Edmonds-Kingston ferry, or even the Seattle-Bremerton ferry with your car to get over to the Olympic Peninsula and then drive to the seaside town of Port Angeles. If the scenic route doesn't amaze you, the views from Hurricane Ridge will. Spend some time hiking around the trails to immerse yourself in nature and witness some of Washington's most elusive wildlife. Unwind in Sol Duc hot springs for a tranquil and relaxing afternoon before heading into town for a bite to eat. For a southwestern treat, go to Kokopeli Grill and ask for a table upstairs for dinner and a view, or class up your evening with a stop at Bella Italia, a warm and inviting Italian eatery serving favorite dishes with local ingredients. Elevate your Olympic Peninsula trip with a stay at Domaine Madeleine, an acclaimed B&B on a high bluff overlooking the sea. Luxurious rooms welcome you in after a long day of explorations and allow you to unwind in your private whirlpool tub, read a book by the fireplace, or sip a glass of wine and watch the sunset over the horizon.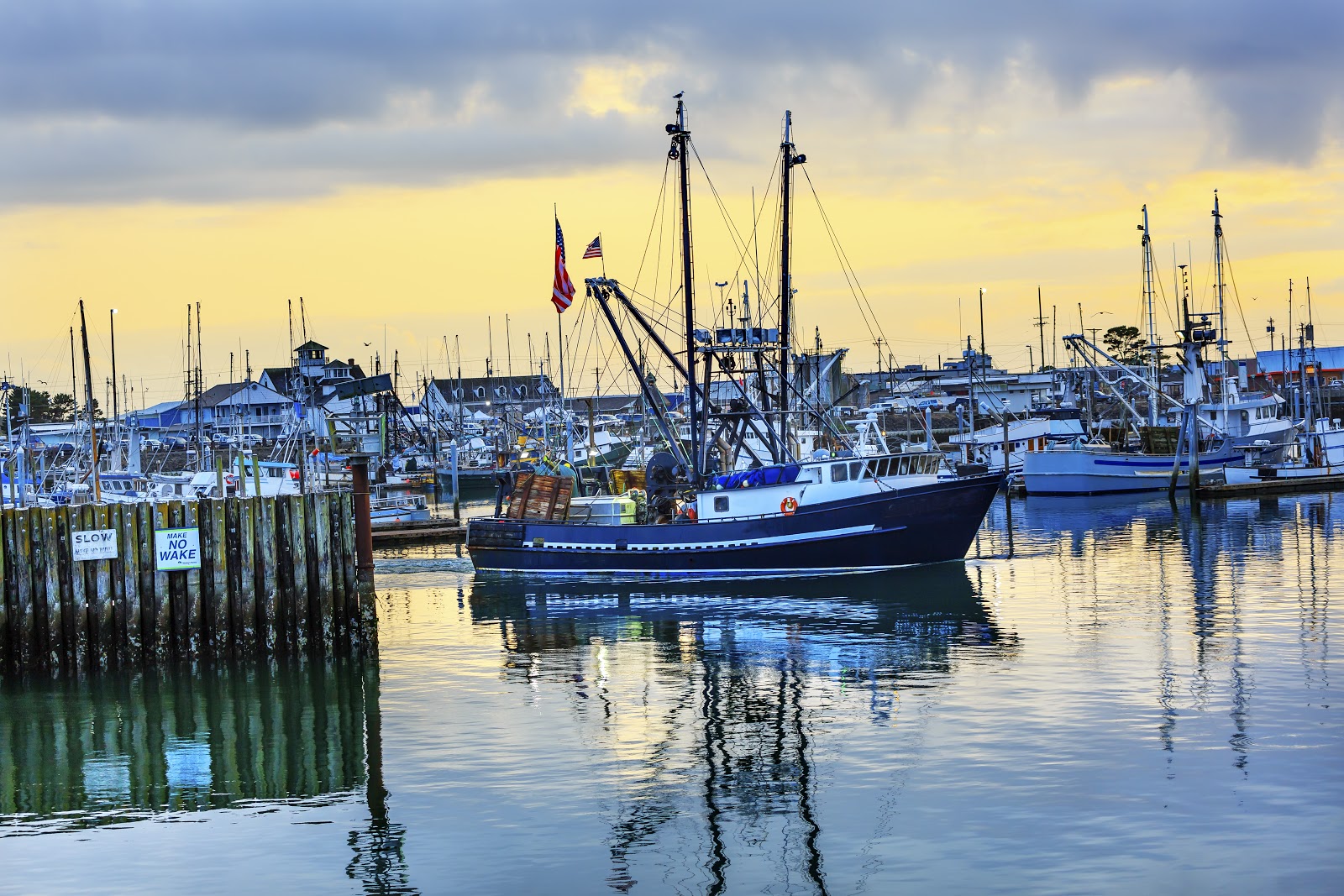 Aberdeen & The Pacific Coast
Head over to Washington's wild and untamed Pacific Coast. Aberdeen is the perfect place to use as a home base while you explore the quaint towns of Ocean Shores and Westport. Stay at A Harbor View Inn, a colonial-style B&B on a hilltop overlooking the town and harbor. Wake up to a delicious breakfast and head out for a day of kite-flying, coastal birding, lighthouse exploring, and beachcombing before settling down dinner. Treat yourself to an incredible farm-to-table dinner at Rediviva or a refreshing pint of beer at Steam Donkey Brewing. Spend some time at the Westport South Beach Historical Society and see a fully reticulated and restored whale skeleton, learn about Washington's coastal and maritime history, and explore the Destruction Island Lighthouse Lens exhibit. 
The Washington INNSiders boasts several independent properties up and down the Pacific Coast. Explore our list of idyllic properties all along the coast to find the perfect Victorian home, rustic retreat, or cozy B&B for your weekend getaway.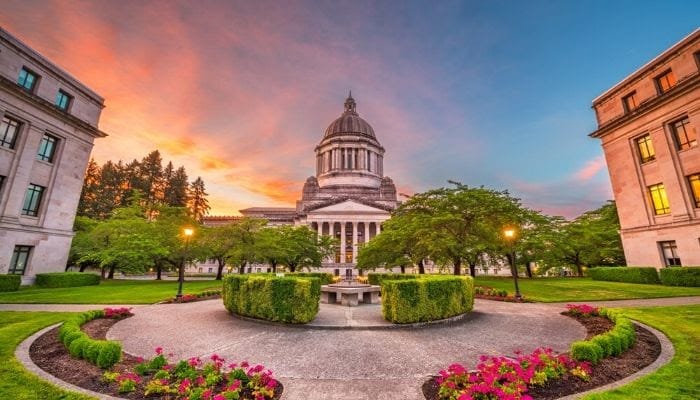 Olympia
Explore Washington State's capital, Olympia. The town is filled with grand architecture and museums that would excite any history buff. Tour the Bigelow House Museum, take a tour of the Washington State Capitol, or head south of town to the Olympic Flight Museum to see some vintage planes and memorabilia. Stretch your legs and walk around the rose garden at Priest Point Park or explore the unique shops and trendy boutiques in downtown Olympia. Use your luxurious rooms at The Inn at Mallard Cove as your basecamp for the area. Wake to a gourmet breakfast and a view over the Puget Sound and return to unwind after a day of explorations to watch the sunset over the Olympic Range. You'll be in heaven.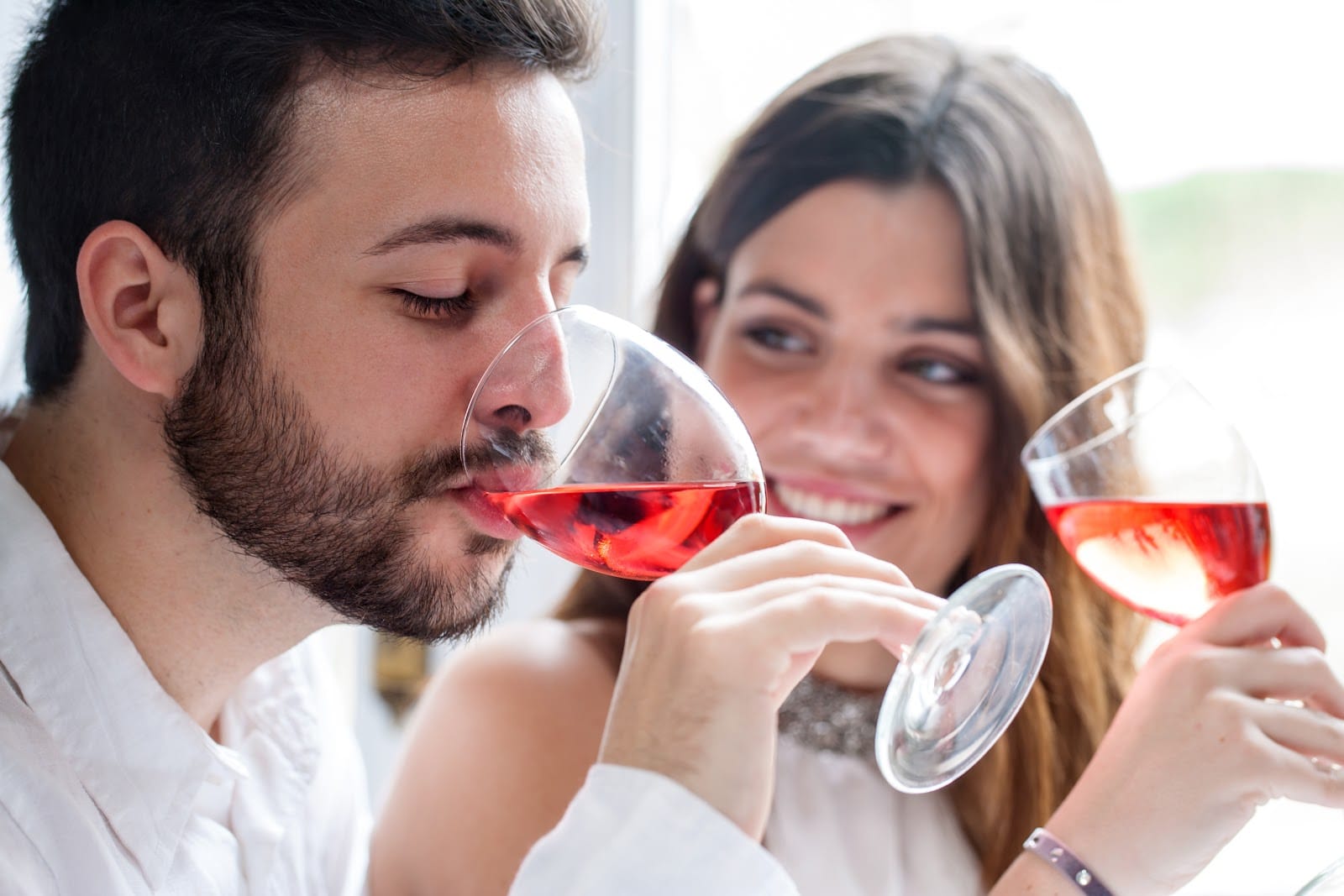 Walla Walla Wine Country
Take off for a romantic weekend in Washington's famed Walla Walla Wine Country. This little town in Eastern Washington has one of the highest winery-per-capita ratios in the nation and is one of the top destinations for foodie travelers. Spend your days hopping from winery to winery and touring the awe-inspiring estates that create some of the most complex and sippable Syrahs in the world. Yum! At night grab a bite to eat at any of the critically acclaimed restaurants in town, catch a show, or cozy up in your romantic accommodations at A Room with a View Bed & Breakfast. Located atop a hill overlooking the valley, you can retreat to a peaceful residence while still being just minutes away from all the area has to offer. To plan your dream getaway, read our blog post How to Have the Most Romantic Weekend in Walla Walla Wine Country. 
The Washington INNSiders boasts several independent properties around Walla Walla. Explore our list of wonderful properties all over the region to find the ideal wine country retreat for your getaway.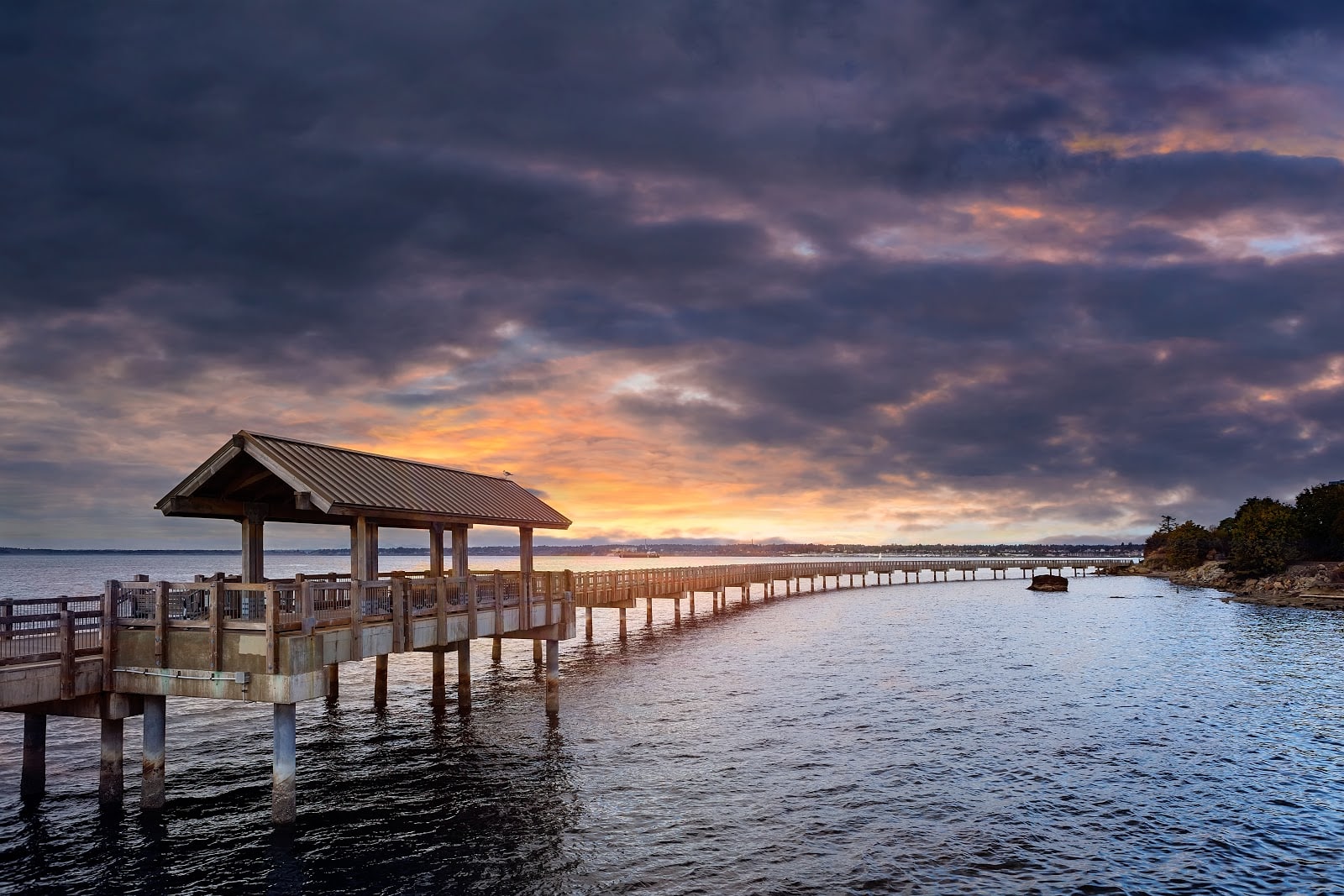 Bellingham & Fairhaven
Just north of Seattle lies the historic bayfront town of Bellingham. Bring your mountain bike, hiking boots, and a  raincoat because you'll want to spend most of your time exploring the natural treasures hidden all around and throughout town. Check out Whatcom Falls Park and hop in the waters on a hot summer day, visit Teddy Bear Cove off Chuckanut Drive and hike down to the water, and walk in between Fairhaven and Bellingham on the South Bay Trail. Grab a cup of joe from Woods Coffee. Indulge in some epic deep-dish pizza at Fat Pie in Fairhaven for lunch and grab a margarita and a couple tacos from Black Sheep in downtown Bellingham for dinner. If you don't want to drive up, hop on the Amtrak Cascades train that leads you up the coast and drops you off right in the heart of Fairhaven. With a stay at the Viewmont Manor, tucked off in a quiet residential area near Lake Padden, you are just minutes away from all the action. 
Whether you head for the coast or cross over into Walla Walla's famed wine region, you'll have a weekend for the books. Play, stay, dine, and explore these charming PNW towns and you'll return to your everyday life refreshed, relaxed, and ready to plan your next adventure. 
Take off for a weekend and explore some of the most quaint towns in the Pacific Northwest and let Washington INNSiders guide you to the perfect urban retreat, luxurious bed & breakfast, or rustic country inn! While we have highlighted a couple of inns to accommodate you during your trip, the Washington INNSiders boasts an exhaustive list of independent inns all over Washington State so you can pick out the ideal B&B, inn, or hotel for your dream getaway.  All our member properties are inspected and approved so you are sure to find the perfect place to stay. Plan your getaway today!